Published in
Financial Times
,
Foreign Policy, Politico, the Guardian,
and more. One of the winners of the
Financial Times
' commentary competition – The Future of Britain Project; alum of
Thread
storytelling summer program at Yale University in 2016; IJP-supported internship at Der Spiegel 2015; Media4change grantee 2015 (human rights); Minority Rights Group grantee in 2014 – Thailand; Japan Foundation grant 2009; European Young Journalist Award 2008 Lithuanian winner.
Email: media@daivarepeckaite.com
Weekly show in Malta
about science and innovation on Campus FM (I initiated, produced and co-hosted this podcast until June 2020).
Writing
Society – Politics and economy – Culture – Travel – Interviews

Making workplace disability quotas work in Malta
(Equal Times, 20/05/2020)
Lithuania: alcohol loses its 'coolness' tag
(Deutsche Welle, 31/01/2018)
Lithuania's 'extreme tourism' rankles the Roma
(Politico Europe, 24/10/2016)
Thailand: nimble fingers, precarious lives
(Equal Times, 09/10/2015)
War nerves
(New Internationalist, May 2015, pp. 38-39)
Thematic portfolios:
Youth, migration, historical memory, health, different abilities, environment, minorities

How deportation became the core of Europe's migration policy
(Jacobin, 24/07/2020)
Lithuania Is Forming a New Relationship With Its Past—and With Israel
(Foreign Policy, 18/10/2019)
Why South Asia makes a good match for Britain after Brexit
(Financial Times, 29/01/2017)
Baltic farmers devastated by swine virus
(Equal Times, 22/09/2016)
Lithuania attempts to tackle its alcohol crisis with welfare cuts
(Equal Times, 15/02/2016)
Thematic portfolios:
Entrepreneurship, gender (in)equality, development, EU affairs, education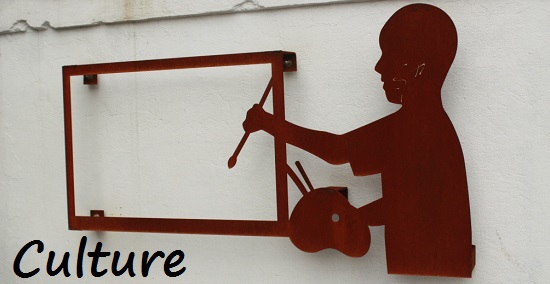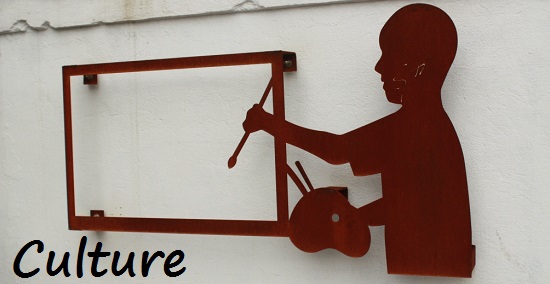 Malta schools ask what's a better uniform — ties or tracksuits
(Deutsche Welle, 29/05/2019)
An insider's cultural guide to Kaunas: no more 'fashion police', promise
(the Guardian, 11/08/2015)
Latvia pushes majority language in schools, leaving parents miffed
(Deutsche Welle, 08/09/2018)
Malta's Pride star drag queen Lakesiss: Believe in becoming a different person (AMuseZine, 21/09/2017)
Video artist: we are more connected to trees than this concrete (interview with Carolin Koss) (Eve, 08/06/2018)
More on culture and arts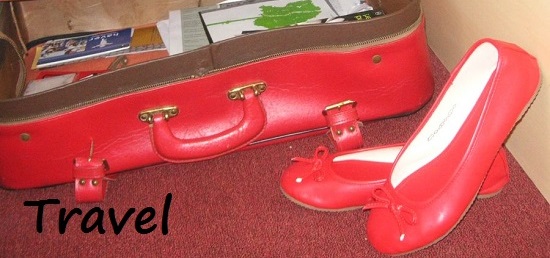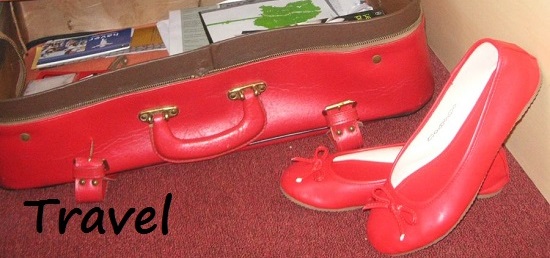 Paradise lost
(Horizon Guides, February 2020)
Muddling through stereotypes: a decade of traveling as an Eastern-European woman (Misadventures Mag, 09/11/2016)
An insider's cultural guide to Kaunas: no more 'fashion police', promise
(the Guardian, 11/08/2015)
Seven (wonder) tips to visit post-revolution Egypt
(Cafe Babel, 07/05/2011)
Blog entries here.
My comment for the Swedish magazine Resa.
Interviews
Meeting her match (interview with UEFA delegate Tanya Gravina)
(Pink magazine, May 2018, p. 89)
Tenor Cliff Zammit Stevens: my advocacy comes from raw and genuine feelings
(Eve Malta, 13/09/2018)
Artist Ryan Falzon: I don't romanticise Valletta
(Eve Malta, 25/01/2018)
Tomas Šileika: 'We sing about what hurts in Lithuania'
(Cafe Babel, 23/05/2013)
International experience
My journalism journey
2001-2004: thanks to my school's relationship with IT publications, I got a chance to write about IT for the Lithuanian Kompiuterija magazine and Interneteka – a printed guide to the early internet.
2005-2007: a top Lithuanian weekly publishes a vacancy at its foreign news desk, degrees not required, multiple foreign languages are a priority. I get a job to review news and translate incoming texts and news roundups (English, German and Russian). I eventually move to writing articles about domestic and foreign politics and get to attend a European Neighbourhood Policy seminar (Brussels and Kiev, European Journalism Center in cooperation with the Directorate General External Relations of the European Commission, July 10-14, 2007). I leave the job in order to study in Budapest.
2008: My article from the press trip to Kiev wins the Lithuanian competition of the European Young Journalist Award. I get to attend series of seminars and meetings in Belgrade, Zagreb and Ljubljana (organised by the European Commission and MediaConsulta, July 2008). On this journey I meet Nabeelah Shabbir, then editor at Cafe Babel, and join the network as a blogger (voluntary position). I join another seminar on EU enlargement (Brussels, European Commission, September 2008). Thanks to Cafe Babel, I get my first edited clippings in English and attend Babel Academy (Istanbul, October 8-12, 2010).
2009-2010: I complete a photography course at Meno avilys (January-February 2009) and a photography workshop at European Youth Media Convention (Berlin, November 3-6, 2010). I also spend two months in Japan as the Japan Foundation fellow, sending articles regularly to Lithuanian press. I also study at Media, democratization and international development summer school (Budapest and Novi Sad, Central European University and Annenberg School of Communication Studies, University of Pennsylvania, June 28 – July 15, 2009) and am selected to The journalist – an endangered species?, a conference and print media workshop (Brussels, European Youth Press, October 12-14, 2010).
2012: I get a Translation and communication traineeship, including newsletter development, internal communication, event management at the European Parliament Directorate General for Translation in Luxembourg (April-September 2012). Although at that point I am not earning an income from journalism, I get to attend the Riga summer school on investigative reporting at SSE Riga (August 16-18, 2012) and compile a portfolio in English by writing for various unpaid publications.
2013-2014: I get in touch with Equal Times, using the clippings from Cafe Babel and other unpaid work. This kick-starts my reporting career in English. To further develop my skills, I attend a workshop on how to attract diverse audiences and solve ethical dilemmas by Anthony Howson (BBC) at Transparency International in Lithuania (Vilnius, October 26, 2013), and join Minority Rights Group's online training course "Minority rights in the news" (October-November 2014).
The MRG course allows me to apply for a press trip to Thailand, which results in a number of articles in Lithuanian and English. It also strengthens my determination to use my Anthropology studies and past interests to specialise in human interest stories and feature writing.
2015-2016: I get published in New Internationalist, The Guardian and Politico Europe. I also receive a grant from Media4Change to carry out an investigation into the services for people with mental disabilities in Lithuania. To become better at writing human interest stories and features I attend a workshop on reporting on vulnerable groups, by Diane Kemp (ex-BBC) at Transparency International in Lithuania (2016) and spend the bulk of my journalism income to attend THREAD, a summer school on innovative storytelling at Yale University (June 2016).
2017-2019: I move to Malta, where I experiment with various forms of ensuring financial stability in journalism. Having secured part-time editing and news curating jobs at Eve and NewsMavens, I continue freelancing. I attend Diversity and resilience – journalism workshop by the Thomson Reuters Foundation at European Forum Alpbach (2018), and Reporting in the digital age – workshop with Deutsche Welle political correspondent Maximiliane Koschyk (November 2018). The new skills help me branch into creating short videos for DW Global Ideas. Yet NewsMavens closes in 2019, and I take a job at Think, a magazine owned by the University of Malta. In this capacity, I create a weekly radio show and podcast and start seriously considering an additional career track in health and science reporting.
2020: The European Collaborative Journalism Programme – Alfred Toepfer Stiftung (27 February – 1 March 2020) becomes my last in-person workshop before the pandemic begins. I return to the volatile world of full-time freelancing and spend the lockdown studying just about everything: Solutions journalism for migration reporters with The Local (May-June 2020), Popular science writing at the University of Cambridge (June-July 2020), science writing at ComLab, an event by Alexander von Humboldt Stiftung and Internationale Journalistenprograme (12-16 June, 2020), TV reporting (Virtual TV Power Reporting academy) at Poynter Institute (May-June 2020), and media ethics (Reporting on the European Forum Alpbach Thomson Reuters workshop, August-September 2020). Since deep conversations and serendipitous encounters are severely restricted, I start developing data skills (Python and SPSS courses in Malta, and various courses at Dataharvest, the international data journalism festival, including on GIS, Python, mapping, etc during September-November 2020).