The sea is pretty much the only kind of wildlife Malta can offer, so spending time in and near the sea is very important for making the most of living on this island. Thanks to my friend M. I had an opportunity to try out sea kayaking, which is one of the most exciting ways to explore the islands from unusual angles.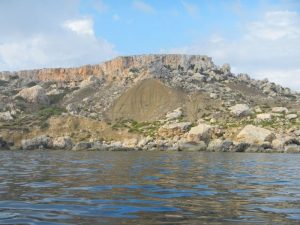 Click on the images to enlarge them
Observed from the sea, local beaches look tidy and welcoming. On top of unusual angles of touristic spots, one can enjoy curiosity-inspiring caves, like this one just under the bell monument in Valletta.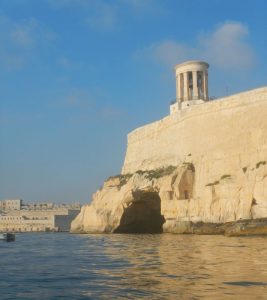 I must admit I was scared inside the cave – it was too narrow to paddle, and making turns was particularly challenging.
Being in the sea is great for exploring Malta's historical harbour infrastructure.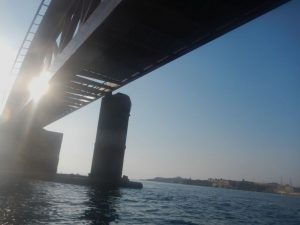 Valletta's iconic Carmelite and Anglican churches are composed in an untypical angle when seen from the bay. The harbour is very busy, as private boats and ferries hurry across the bay.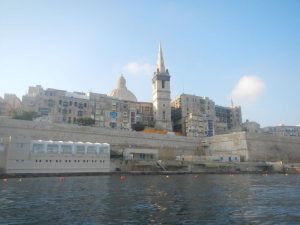 The Manoel island looks mysterious and exciting.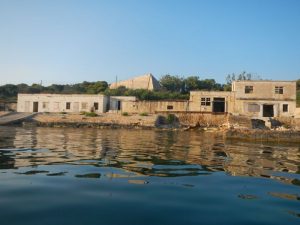 Finally, kayaking presents unique opportunities to take a look at the underwater life.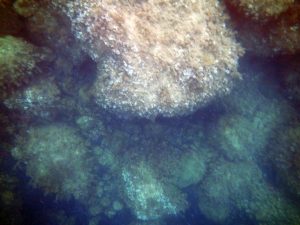 If you have a chance to try sea kayaking in Malta, I strongly recommend it!