Believe it or not, it took me half a year to go and explore Manoel Island, which is off the coast of Gzira town and is known for parties and events. In winter especially, it looked like the best parties take place at Funky Monkey, expats′s go-to bar on the island. On the other hand, I also knew the island as an obscure development project, whereby a company, MIDI PLC, is building commercial venues in exchange for restoration of the island's historical quarantine and other heritage areas. The agreement was signed in 2000 by the ruling PN administration at the time – the political party that tried to win elections this year promising greater transparency than the incumbent government. However, a part of the contract with the developer reportedly went missing. According to Eurostat, three in five Maltese men and a third of women have not read a book over the past year, probably because news look like detective novels or thrillers. As the plan for the island contains a hotel, a luxury casino, and a shopping area, some NGOs fear emergence of the second, but less ambitious, Dubai, while the company promises that most of the space will be accessible to the public.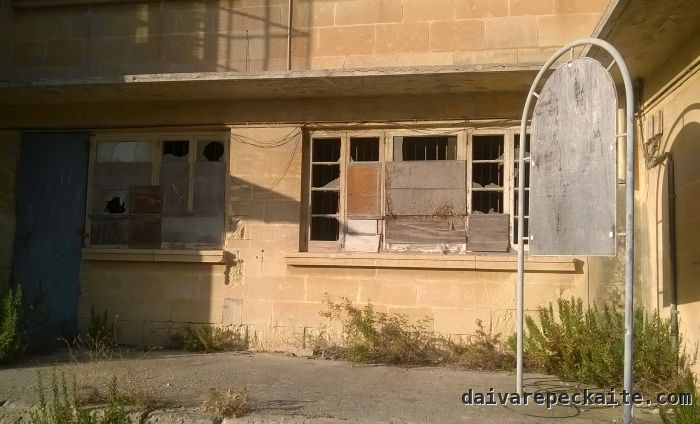 The island is connected to Gzira by a narrow bridge, which is a road without a sidewalk (not surprising in Malta). The first thing one notices upon entering is the famous Duck Village.
Established by some volunteer and financed by donations, the duck sanctuary hosts waterfowl and chicken. Those roam around the shore, keeping company to a local cat and reminding me of a children′s fairytale I used to read growing up in Lithuania, Katinėlis ir gaidelis.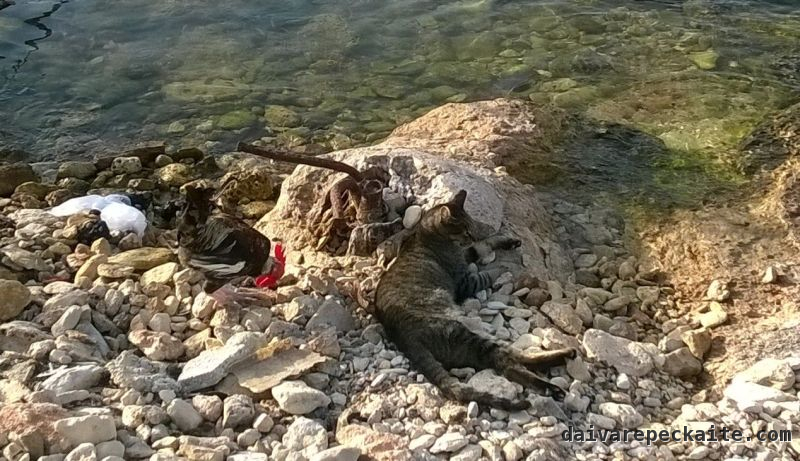 The mini farm, complete with cacti and construction landscapes in the background, allow capturing such miniatures of what the island is becoming.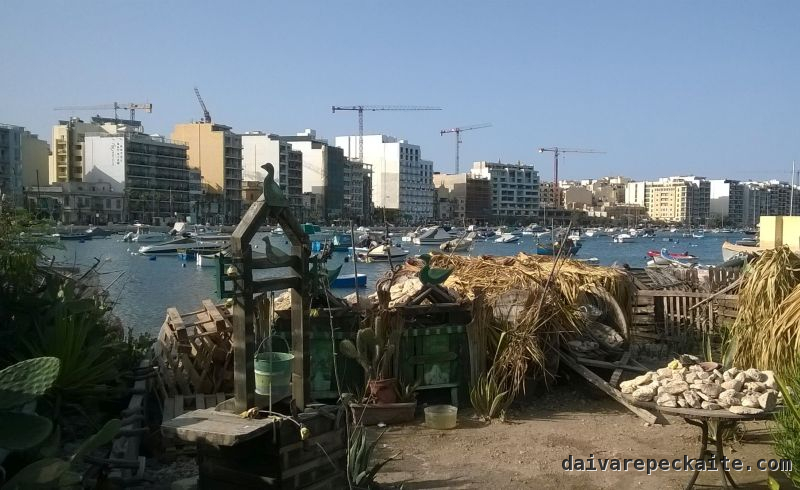 The rest of the island looks much sadder. When I went there, a large but empty entertainment park was blasting cheesy music. A bored-looking guard spoke into the bottom of his phone, sitting on a bumper car. Large trucks were slowly finding their way across the island. A group of loud French-speaking teenagers walked past. All greenery was scorched, and trash was lying around as usual.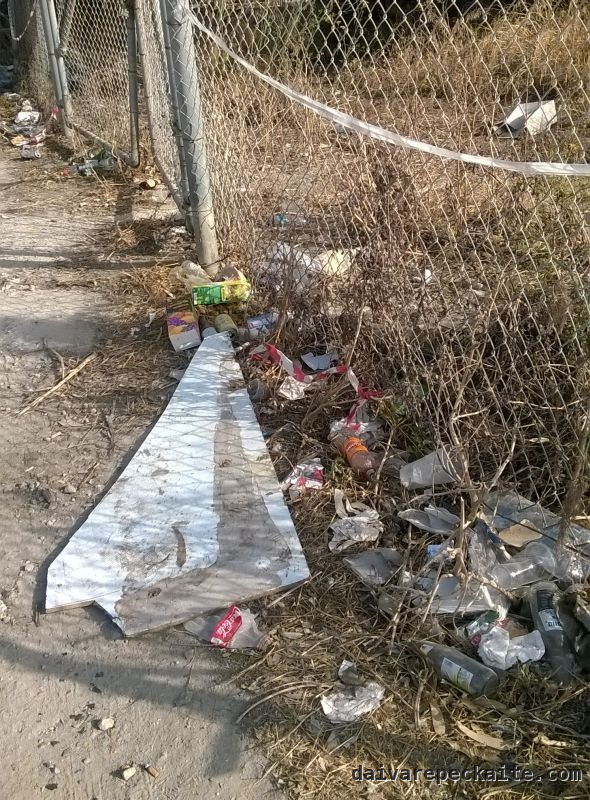 Funky Monkey is a dusty bar with a large open-air area and a large chamber under a roof. There are no fans to relieve the heat for those who sit on benches, made from recycled palettes. Instead of bathrooms, the bar uses open-air toilets, creating an atmosphere of either a construction site or a festival, depending on your mood. I heard German spoken at a couple of tables in the area. I had an impression that the 'hippie festival' feel that the bar is trying to create attracts Germans – tourists and immigrants alike. But without any special event to focus on, the dust, the indistinct noise and the lack of air circulation did not make it worth going there at all. It seems that this bit of masochism was a required rite of passage to belong to this space, which otherwise would be an OK place to have a meal, as there are zero nice places to eat in that part of Gzira.
Turn Manoel Island to [New York′s] Central Park, not Dubai, protesters pleaded. As it is, the place is lightyears away from both.