It has become a tradition for me to seek a Mediterranean escape around this time, when Southern countries get ready for the carnival. I did not grow up with a similar tradition. There is a festival (called Užgavėnės) with scary masks and pancakes, but it is very different from the colorful costumes and street music of the South. I grew up hating Užgavėnės with a passion. My first experience of it was at primary school, when older kids stormed our classroom with cans of paint and threw it at our faces. I spent the next hour or so trying to rinse my eye. In middle school, we were paraded to a nearby forest in makeshift scary costumes to make campfire and play games – a tiring and quite pointless trip. And let′s not forget that people still make derogatory masks depicting Jews and Roma in the Lithuanian version of this festival, two generations after the genocide of these populations. Needless to say, the only tradition I respect from the Lithuanian festival is making pancakes.
Last year I spent the carnival days in a small town in the region of Murcia (Spain). Although it wasn′t quite warm, it was sunny enough for the whole town to be on the street. The local school paraded its children, dressed in various costumes. Parents didn′t have freedom to choose the costume – it was decided top-down. In my friends′ son′s class, all boys had to be nutcrackers, and girls had to wear ballet costumes.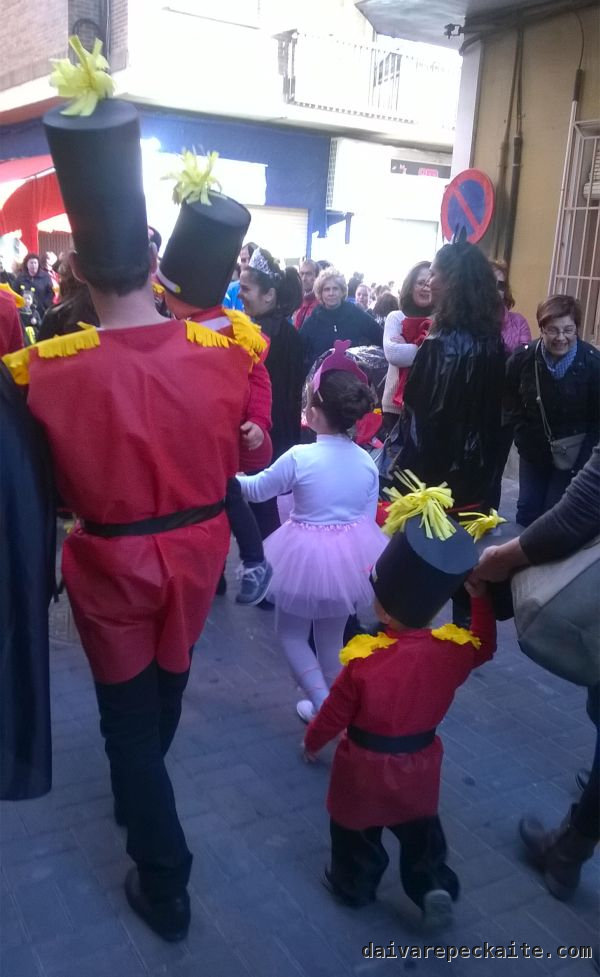 After the procession ended, many girls were sitting around and posing for photos with these short skirts and heavy make-up, which in the adult world would be considered ′slutty′ if seen outside of the carnival. Mothers, many in hijabs, proudly took photos of them with their cellphones.
This year I attended the carnival in Malta.