Two annoying cliches I keep hearing in my travels are: "Are you saying you're cold? But you must be used to it!" and "Lithuania? Is it cold over there?" Northern location plus climate change mean that it may or may not be cold in the Baltics. It depends on winds. I never ask Americans if they have tornadoes all the time. But if you happen to be traveling in the Baltics when it's cold, it's always good to be prepared. The ever-changing weather in late fall and winter comes with many dangers.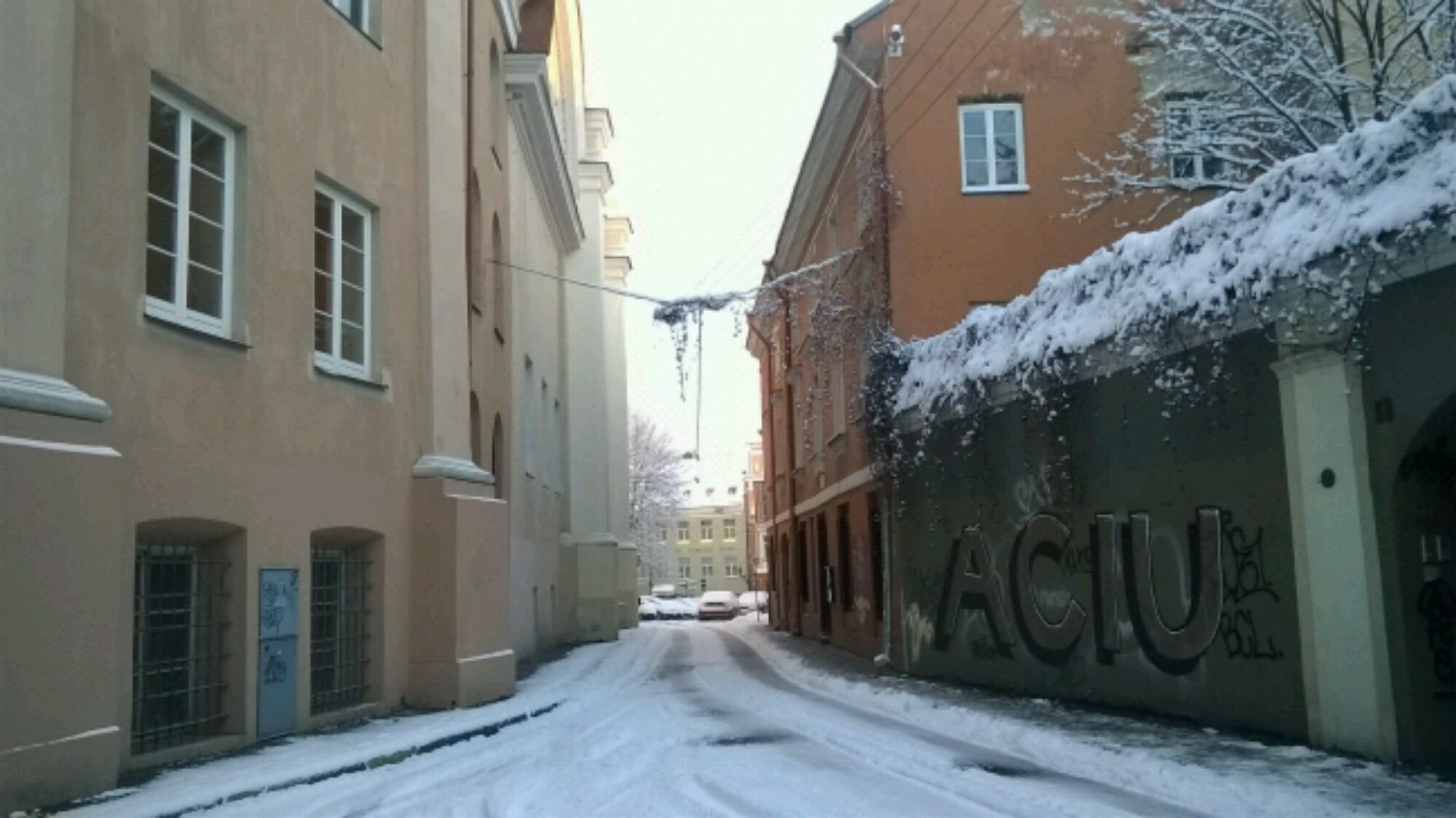 The worst part of this season is that the weather may fluctuate by 15 degrees in a single day. Rain can be followed by snow, ice, snow on ice, and thaw again. Just yesterday temperatures rose steeply, producing lots of water on ice. Around 180 people suffered injuries as a result.
Neither me nor my family or friends are comfortable with the cold, but the trick about living in the North is knowing how to minimize exposure to winter's negative side effects. I hope these tips will help people have a safer and more enjoyable stay in this rough but beautiful region.
1. Wear good shoes. I can't stress the importance of it more. If you have slip-proof winter boots, bring them with you. The soles should have deep carvings. Try to shift your weight towards the front of your foot when you walk on ice. If not, use hiking or trekking shoes with warm socks. It's not the season to wear sneakers – they will never dry, and, having frozen your feet, you may join the ranks of those who go down with a bad cold or flu. You will see young hipsters in sneakers, with their ankles exposed. Such is this year's fashion, but it probably means that these people are not planning on spending a long time outside.
We all know that cities are no place for ice. But regardless of how early workers start their shift, cold is usually faster. Street cleaning service focuses on central areas, so sidewalks around private houses in residential areas are the most dangerous. But old town Vilnius is not safe either, especially Dominikonų street with its slopes.
If you went out in the morning and there is still no salt or sand sprinkled on ice, try to walk on green patches beside sidewalks, and simply watch your step.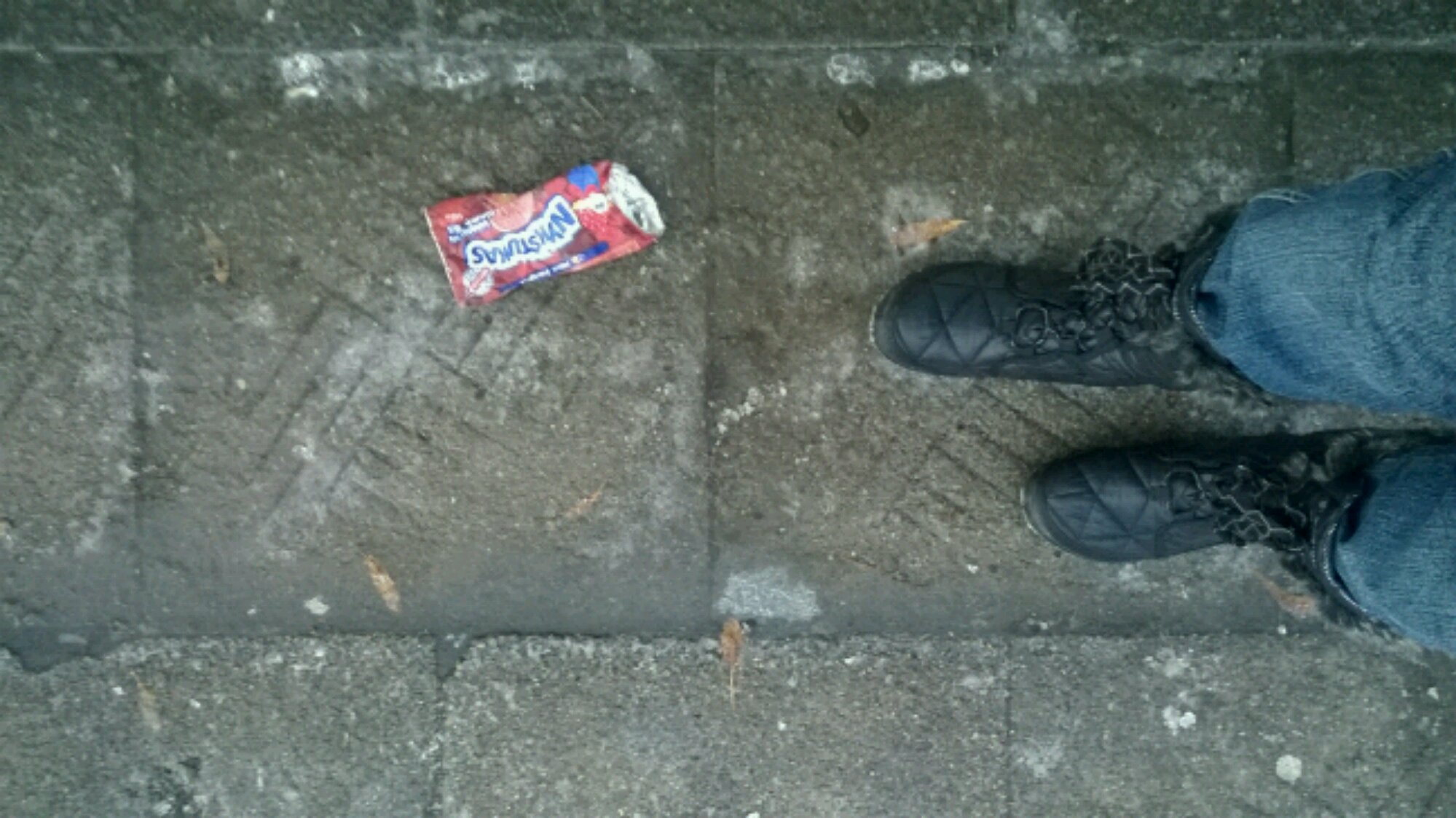 2. Invest in a windproof jacket. It's a baseless stereotype that people wear fur coats over here. Nowadays there are much lighter materials to use. Even a thin windproof jacket will protect you from rain and wind, and then you can wear as many sweaters as you want under it to keep you warm.
3. Protect your feet, neck and back. I find this essential in my choice of clothing. Arms and legs can deal with a bit of exposure to cold. Some pharmacies have foot warmers for sale – these are little stickers to put inside shoes. My friend from Israel tried them out and went hiking around Trakai castle like a boss.
4. Move. It was when my previous employer hosted an Indonesian delegation that it dawned to me – not all people find it intuitive to generate heat from movement. Our guests were walking slowly and taking in the views. "Aren't you cold?" I asked. "We are freezing," they said. When it's cold (but safe), I walk faster. You can also notice people moving their feet and rubbing their hands as they wait for public transport.
5. Keep yourself warm from the inside. There are many places to get take-away coffee or tea, including gas stations and some supermarkets. This way you can warm your hands and sip a hot drink as you walk. Some people also drink shots at home if they feel that cold is getting to them after a long day outside.
Safe travels!