Social history is a 'thing' in History studies for quite a few years, but we′re still to see more museums that deal with it in Europe. Social history interests much broader audiences – no wonder why the new generation of historians swaps wars and heroes for history of diseases, relationships, food or fashion. If social history papers were media articles, they could expect lots of ′likes′. The Workers Museum in Copenhagen seems to know that, and it has a story to tell, despite having rather few original artifacts.
I recently had several hours in Copenhagen between flights and decided to make it a very targeted tour. The Workers Museum, which is very close to Israel Square with its nice food market (metro station Nørreport), was one of the places I picked.
The museum has limited working hours (closes at 4 PM), and entry price is prohibitively expensive (10 euros, free entry with a Copenhagen card). But because it′s one-of-a-kind, it is tempting to take a look regardless. The museum has a fine display of clothes, household items, posters, uniforms and other things, which tell stories about workers′ lives in the 20th century. Useful explanations connect the macro story of Denmark′s development with objects showing what it meant for daily life. There are many dummies like this to show people 'in action'.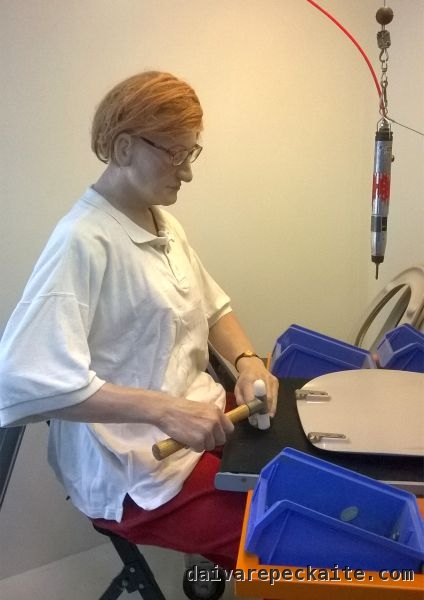 It was new to me that cycling was considered a workers′ sport, which drew nearly as many spectators as soccer, but also offered possibilities for workers to engage in it themselves. There are various items to tell stories about accidents at work, households, entertainment, the construction boom of the 50s, and gender relations.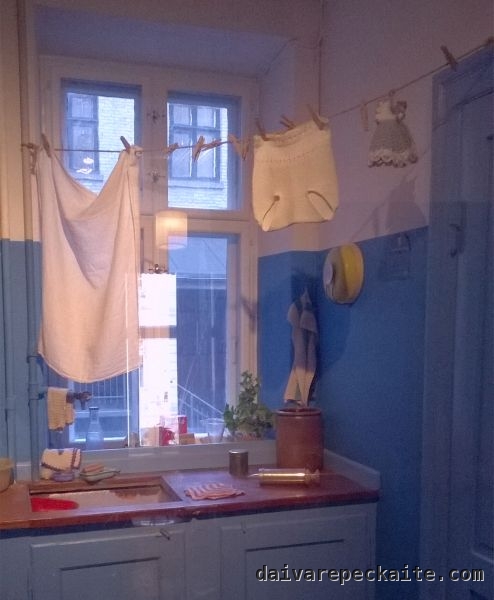 There are pieces of an original house of a working-class family, transplanted to the museum in whole.
Descriptions tell a sub-story about working-class women, who earned income in other homes, cleaning, cooking and babysitting, before they joined the formal labor force. There are some trade union posters and the like, but I had an impression that the story of workers′ movements and press could be covered better.
Finally, the exhibition ends with video footage from factories in other regions of the world, juxtaposing them with similar images from Denmark several decades earlier. The idea is that working conditions of the old times moved elsewhere rather than disappeared altogether. Still, curators of this museum appear to be careful to avoid explicit political messages.
It would be great to see similar museums, hopefully more affordable ones, cropping up in other European countries.