I usually try to find something special to do on New Year's eve, and I was more than happy when a friend suggested going to the seaside. Palanga, one of the main seaside resorts in Lithuania, is a nightmare in summer, packed with families, budget tourists, and party-goers. But it makes a great winter getaway.

Palanga is famous for its amber museum, based in what used to be count Tiškevičius/Tiszkiewicz residence. There is a park with ducks and geese around it.
After we met 2015 by the sea shore, watching fireworks together with other people, we stayed around to see what else to do. The next day, the forecast predicted a storm. The storm was strong enough to block ferry traffic, but what did my friends decide to do? Of course, go geocaching in the town of Karklė and around!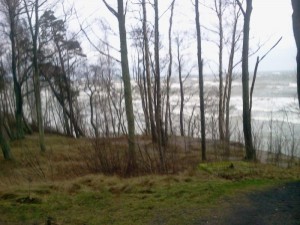 I don′t think I've seen the Baltic Sea like this. Some people look forward to storms because they can find pieces of amber on the shore.
After plenty of exploring, we went to Klaipėda for a meal and to look around.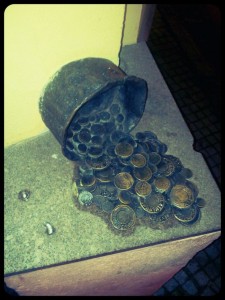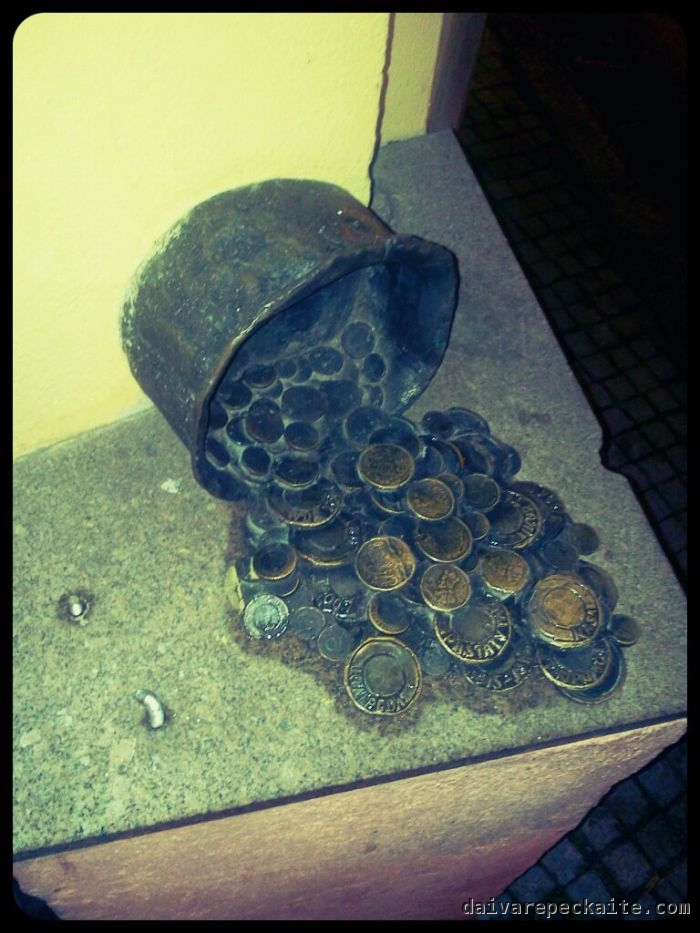 This mini sculpture consists of coins – it was funny to find it by the Danė river on one of the first days since Lithuania joined the Eurozone. Each time I opened my news feed, I saw countless of euro selfies: "my first euros withdrawn!" "spending first euros!" "the bus driver won't take euros!"
Nearby is a reconstructed ship from the 1940s, called Meridianas (the meridian). Apparently it is one of the under 50 surviving ships, sent to the USSR by Finland as a compensation after WW2. When the ship was no longer in use for sailor training, it was turned into a restaurant in early 70s. After some recent reconstructions the restaurant is open again. It was closed on Monday, but I wonder how its clients would have felt, dining inside a ship in the storm.
I hope that what starts from geocaching in stormy weather will be a year full of travel and adventure for all of us.