What to do on Valentine′s day not to make it become cheesy? I found a great solution this year – I went to a local feminist gathering. But it′s also a good chance to remember that last year at this time I was somewhere far away, exploring one of the most special places on Earth – the Dead Sea. Update: in 2015, I went there again and took better photos.
I had already been to the Dead Sea in 2010 with I. and J. We picked one of the private beaches (Ein Gedi Spa) – the advantage is that private beaches have convenient changing facilities, some extra services and Dead Sea mud to dig. In 2013, I went to a public beach, which was rockier and lacked mud, but it was free, had showers, and offered the most important thing that people go to the Dead Sea for – access to salty water. The whole point is to experience the floating. Some people even claim that when the Bible talks about Jesus walking on water, it actually means he walked on the Dead Sea. The only way to drown in the Dead Sea is to panic, start waving one′s limbs, create waves and swallow salty water. In the Bible passage, Peter panicked and started drowning. When he was told to calm down and trust God, he was fine. Whatever these people say, everybody who has been to the Dead Sea knows – lying down is easy, but walking is very difficult.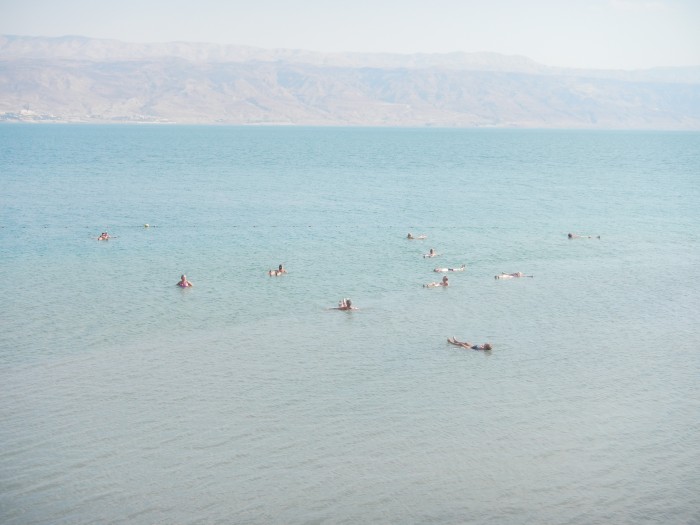 [Click on the images to enlarge them]
The West Bank has a long Dead Sea coastline, but crossing the occupied territory from Tel Aviv is complicated and most public transport takes a detour. Palestinians are mostly barred from accessing the Dead Sea. Some of the coastline is controlled by the military or is dangerous because of fluid soil. On the other hand, there are multiple ′beaten paths′ to the Dead Sea for travelers.
One thing I hadn′t done the first time was visiting the Ein Gedi reserve. So we did a little hike there.
The place is visited by locals and tourists alike. There are some cafes along the way where tourists stop to rest and have a coffee. They are somewhat OK, but some strike me as unpleasant, as they are always crowded with tourists and flies. This one felt somewhat peaceful at the time.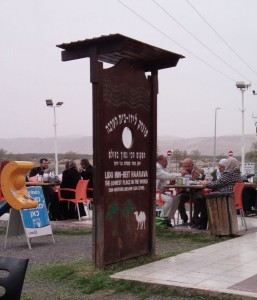 We didn′t see as many wild animals in 2013 as our booklet promised, but Ein Gedi reserve was cool regardless. It's amazing to think that all that greenery and life is only several minutes away from the super-salty sea.
Update: in 2015, I went to Ein Gedi reserve again and saw this beauty.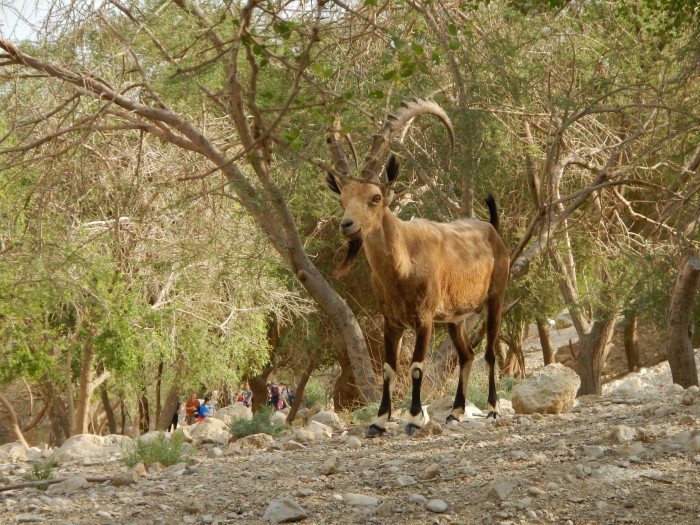 Ein Gedi is an oasis in the desert. It is refreshing to see a waterfall in this landscape.
After the salty lake and desert experience, Ein Gedi reserve offers a striking contrast.