Malta has long been my priority destination. It is logically a perfect place for vacations – it has the sea, plenty of sun, and an English-speaking population. The few days I spent there confirmed every expectation that I had. Malta is easy to navigate, because everyone from the age 10 to 100 speaks English, it is culturally interesting and has a lot to offer. The only drawback is that the beaches are rocky, but there is also one sand beach. The Maltese cuisine has clearly had a lot of Italian influence, but they fry their food more, compared to other Mediterranean cultures, and the local specialty is rabbit. The Maltese language is unique – I was told by a speaker of Libyan Arabic that it's easy to understand by Libyan Arabic speakers, but it has many English and Italian words in it, which, I presume, makes Arabic more difficult to understand for Maltese speakers.
The main island is divided into towns, and there are rural areas/nature between some of the towns, but most towns border one another. It is difficult for a tourist to notice where one town ends and another begins, but locals know it immediately. Some of the famous towns are Mdina and Rabat (the old towns), Sliema (most hotels and shopping centers are based there) and Bugibba (there are many hotels, bars and restaurants). One could think that Malta is small enough to walk everywhere, but it's not true. It's rather hilly and streets are winding, so it may take from half an hour to an hour to get to some places by car or bus. For example, a car ride from Sliema to Armier, a town that overlooks the Gozo island (the state of Malta consists of three islands), took us about 45 minutes. Buses are very cute, but they are rather old and take a long time to get from A to B. A recent 'optimization' of routes reduced the number of routes and made daily trips take longer, so locals were quite unsatisfied and, according to my local friend there, the new government, that was just about to start working, will have to find a solution to it. For tourists, who are not rushing, Maltese buses are a fun experience, and bus models are even sold as souvenirs.
Mdina and Rabat are two of the oldest towns in Malta. It is easy to see their Arabic origins – Mdina is 'capital' and Rabat is 'suburb'. Mdina was a walled medieval city (the Greek name is Melitte, from the Phoenician Maleth, where I guess Malta also comes from). It was mostly built by the famous order of knights, which resided there from the 16th century. It has lots of churches and monasteries, and inevitably a service market for tourism has developed – people are offering horse rides and there are many tourist shops. Mdina is famous for glass crafts.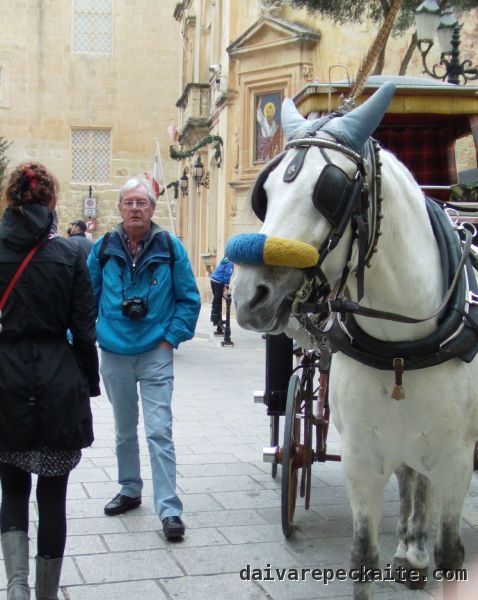 Some British influence here. Malta became a British colony in 1814 and gained independence during the global decolonization process in 1964. Since 2004, it is a member of the EU, and since 2008 – of the eurozone.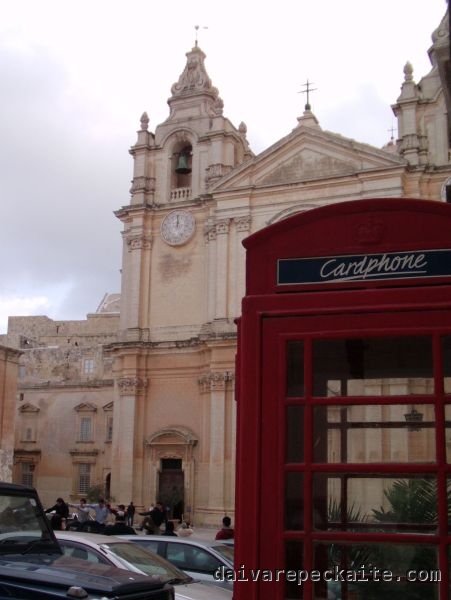 Rabat has several famous churches, such as the St. Paul's church and grotto, St. Paul's and St. Agatha's catacombs, but this is also an area where people actually live.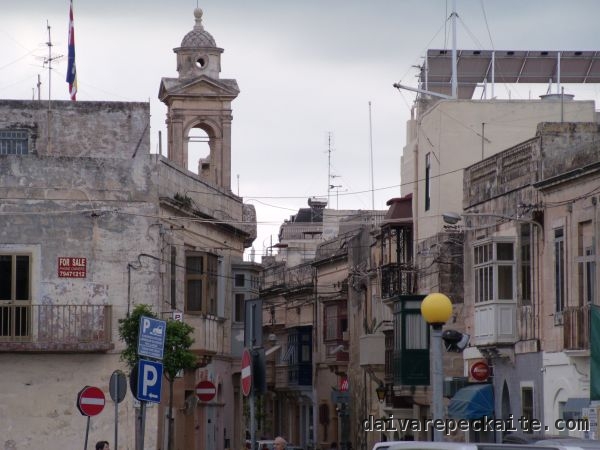 Many tourists also visit the nearby Mtarfa, but we headed to the famous Dingli Cliffs. This is the highest point in Malta, with an excellent view to the sea.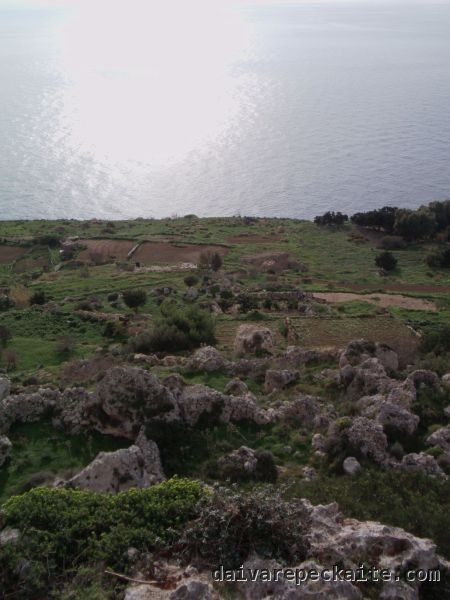 The capital Valetta is considered to be a must, but not for sightseeing.Valetta was also built by the knights and it is predominantly baroque. There is the museum of Malta, a war museum and other tourist attractions, but I didn't go to these. There is also a park, but it was locked that day.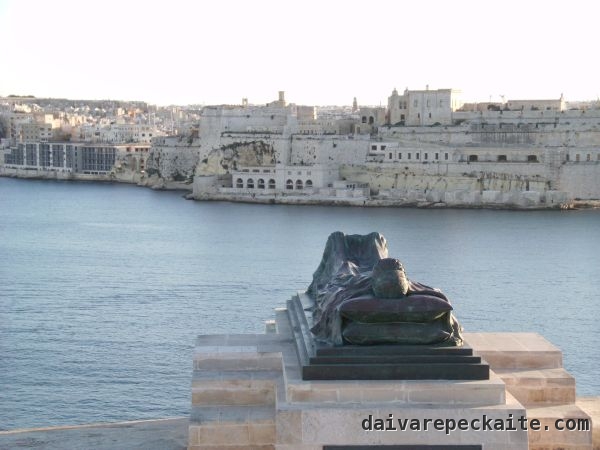 Since it was winter and New Year season, we saw this Christmas tree made from 'upcycled' plastic.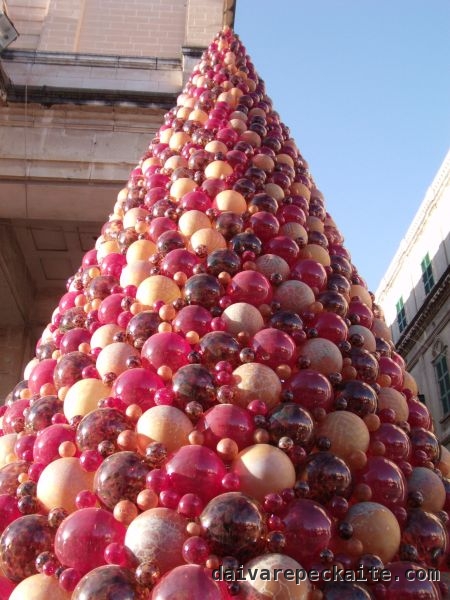 This is one of the main shopping/pedestrian streets where people go to hang out.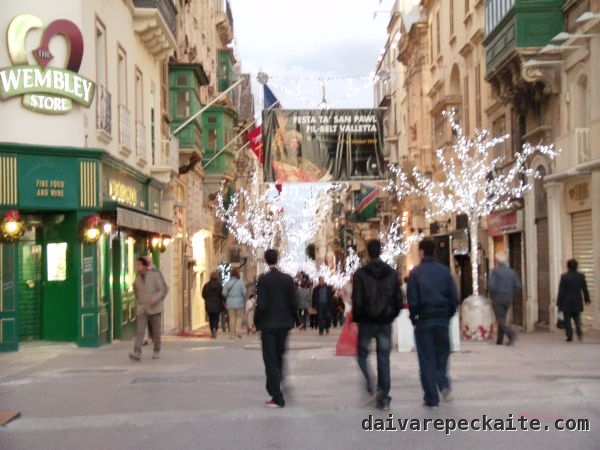 St. Julian is a town to the north of Valetta. It is close to the sea, but mostly famous for its clubbing area (Paceville). When we went there at night, it felt as if we are in a big city – the place was full of people and clubs were stuffed. But it turned out that most of the clubbers were tourists, mainly Italians. The DJ was calling out nationalities and asking people to make noise when they hear theirs. Interestingly, he called 'Italiani e siciliani', keeping Sicilians separate from Italians. Sicilians must have been happy. Young Italian tourists in Malta are predominantly male, and their ways of partying reminded me of my Erasmus times.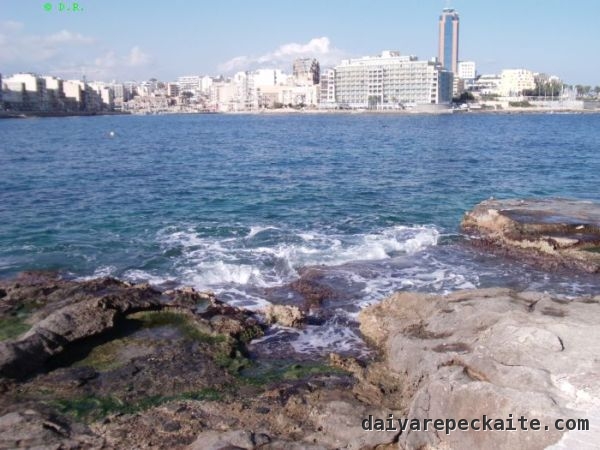 More St. Julian, observed from Sliema.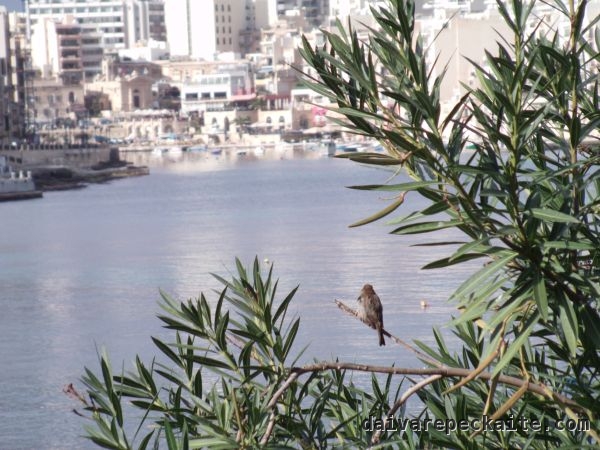 Sliema is a commercial area, with its name deriving from something close to the Arabic 'salam' and meaning 'peace/tranquility'. It was first developed by the knights, but it is the least ancient of all parts of Malta. There are many hotels in the area. Since we were there shortly after Christmas, we could still see creatively crafted cribs, some of them even automated. Many people in Malta appear to be mega-religious.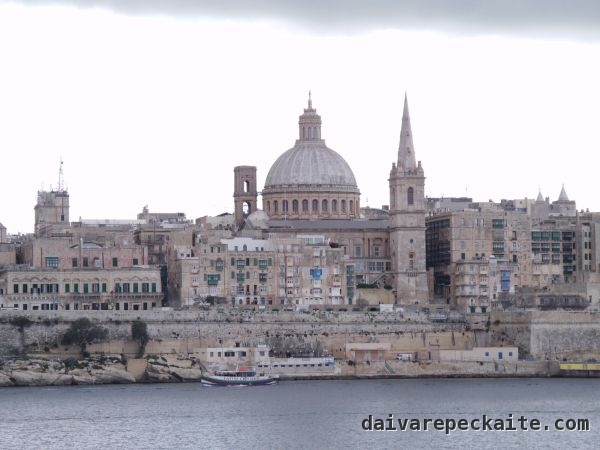 These balconies are something I'll always remember. They create a very Mediterranean feel, but different than in other countries.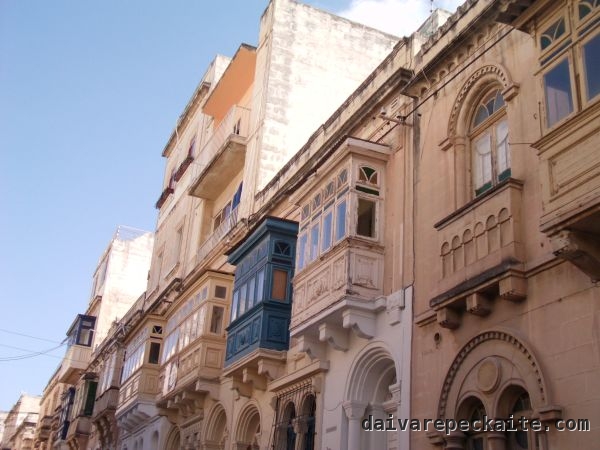 I did not see much art or sculpture in Malta, but this is my absolute favorite. These are Maltese comedians, inviting passers-by for a chat 🙂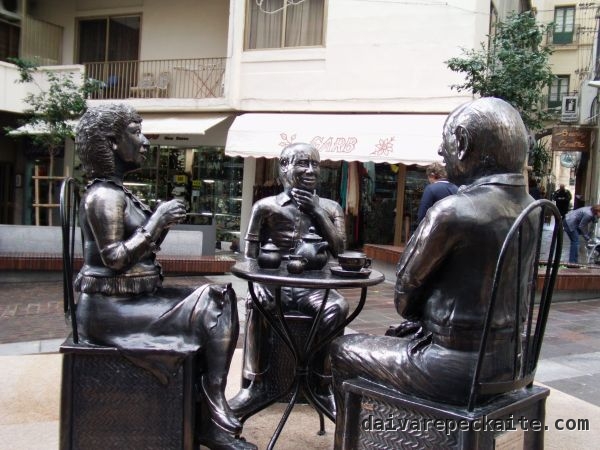 Sliema is great for watching ships (I'm grateful to my friend M. for the tour).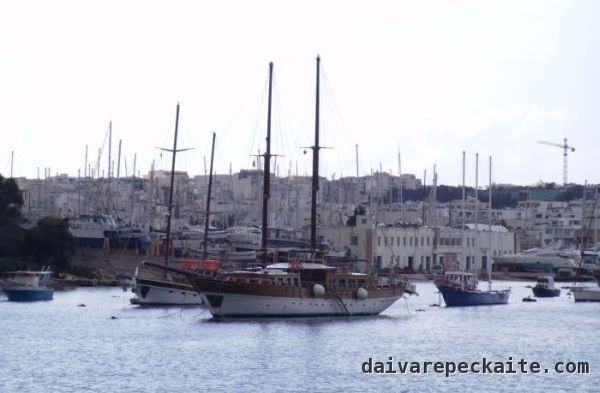 Travel to Malta can be very cheap (Ryanair flies there), living expenses are also not too high. I think most Europeans, except Italians, haven't sufficiently discovered this place.