When, due to EU laws, some countries had to stop using the term 'champagne' for sparkling wines produced outside of Champagne, the change was met with sarcasm and reluctance. Yet the history of Champagne and champagne is more about a local workers' struggle against unfair trade than about French exceptionalism.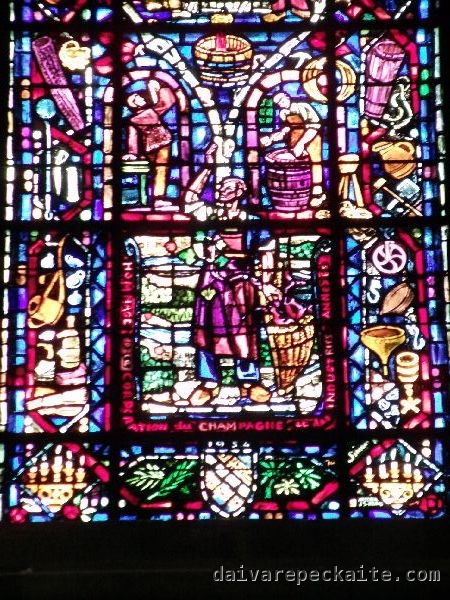 I learned about this when I had a chance to visit Reims, which is situated in the heart of Champagne, famous for multiple UNESCO heritage sites, and proud of several champagne cellars, offering tours and champagne tasting to visitors (reservation is necessary).
The exceptionalism of Champagne and its sparkling wines comes from early 20th century. Sparkling wine production was at that time rather unpredictable and risky for small farmers to engage in, so, whereas grapes were grown in small farms, large enterprises usually produced sparkling wine itself. They had endless opportunities for cartel agreements and resulting downward pressure on the prices, but the patience of the farmers ran out when, following a vine infection, the producers refused to raise prices and instead started importing grapes from overseas. This became possible due to upgraded transportation infrastructure. Some reports even claimed that there were numerous attempts to fake champagne by using other plants than grapes for its production. The situation sounds familiar, doesn't it? Examples range from fake blueberries in muffins and cereals to processed cheese that was until quite recently marketed as normal cheese.
Peculiar pink biscuits are produced there since the 17th century and are said to be an excellent snack to champagne or wine. Without dipping in a drink, they are said to be too hard to eat, but we tried them in both ways, and they were alright in their 'natural' dry form too. The biscuits are sold in most tourist shops around the landmarks, but one can also buy them in a regular shop for two euros less.
We started exploring Reims from the Cathedral, not just because it is a world heritage site, but also because one of the cutest tourist offices in Europe is situated close to it, in what appears to be almost ancient ruins. The staff can give you tips about how to optimise your route, but touring Reims is easy to plan, as many landmarks are situated close to each other. Tickets to museums, except for the Palais du Tau, are sold as one bunch. The palace visit is expensive, so we decided to skip it this time. The Cathedral is magnificent from the outside, but inside it looks like most churches in the region. It's impressive towers look like they have been chopped down, and the level of detail in which artists decorated the building merits spending some minutes of exploration before entering. lnside, visitors who look up and back are greeted by a statue of a decapitated saint holding his head.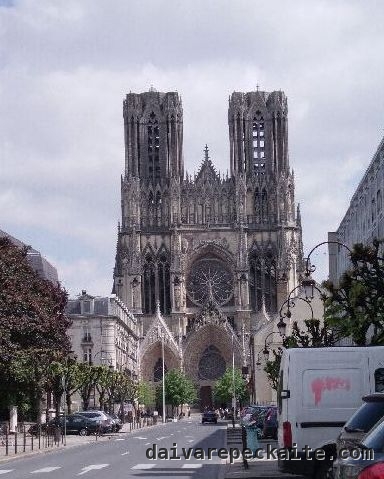 When we went there, the street leading to the Cathedral was decorated with posters promoting gender equality and choice of untypical professions.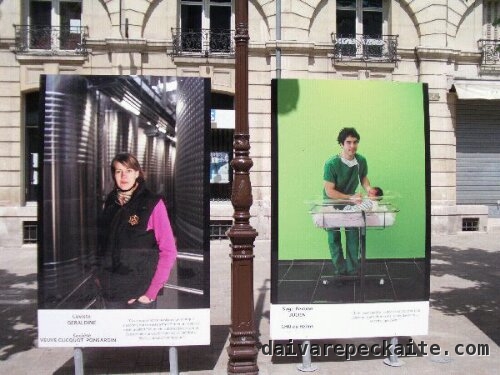 Looking at the map, we noticed something that sounded like a circus, so we set off to see what there was. We passed by the famous theatre, which is said to have impressive stairs, but it was closed just before a show was about to begin. On the way towards the circus we noticed that Reims had a Stalingrad street and a rather strange statue on Pl.Drouet d'Erlon, which was surrounded by simple soil and lots of trash. Nonetheless, it looked like a lively, if not touristic, place with many cafes. When we reached Cirque Manège, we saw that there were indeed some public activities, people were going there with families and pets, sitting and eating on the grass, but we could not figure out whether it was some special event.
There are many green spaces in that area though, so we strolled slowly down the Basses promenades. The Mars Gate at its north-eastern end is another tourist attraction. Built as early as in the 3rd century as a gate to a Roman town, the building is said to have preserved some of the original structures, which is strange, having in mind all the fighting that took place in the region.
As we walked around, we saw an interesting Ferrari exhibition, which suddenly started moving 🙂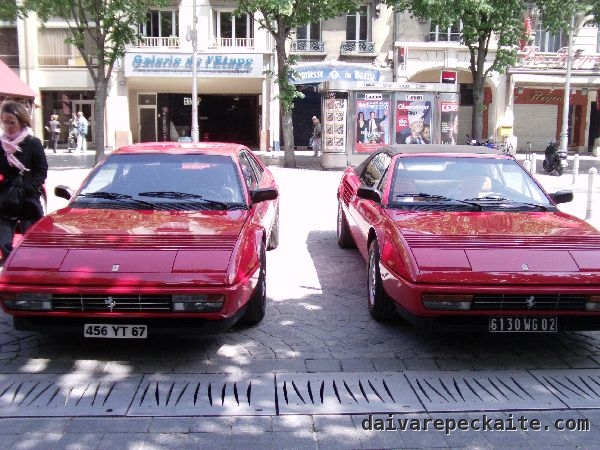 After observing a group of luxurious cars drive past, we went to see the Foujita chapel, known by the name of its creator, one of the leaders of the Japanese architecture school in Paris. The chapel is a bit distant from everything else in Reims, but definitely worth taking a look. It's the entirety of the building and its environment rather than the building alone that makes the chapel a timeless monument. After passing posh houses and massive wine cellar entrances, the visitor is suddenly lured to a gate that seems to lead into something hollow, like a secret garden from a children's book. The modest building is surrounded by lush green that really stands out from the surroundings. It is designed to offer a quiet, countryside-like moment, so it's difficult to imagine a large group of tourists entering at the same time. One needs a ticket to enter and see the frescoes inside, but the ticket comes in a bunch that gives access to other objects.
A planned walk towards the Basilica of St Remi allowed us to see some of the less central streets of Reims. But I still do not consider that I properly explored the city. It is intetesting that it has four cemeteries for each direction (north, south, east and west), many parks outside the centre, a river and lots of museums – we did not have a chance to see those.
The basilica is famous as a former coronation site for French kings. Not so special, surrounded by wild weeds from outside, it has, however, a really picturesque interior.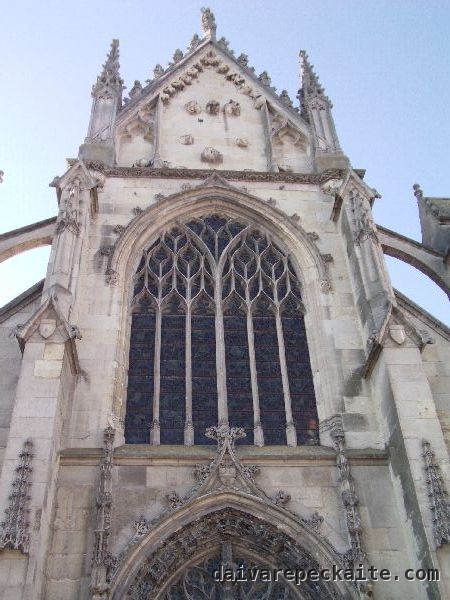 The museum of St Remi, the only museum we visited, has many interesting art objects from Roman and Medieval times. It makes you reflect how so many people in the past seemed to know how to produce things for eternity. Two more wine cellars are strategically placed close to the basilica, but we sat down it its territory to see the sunset instead.
My Reims moments were hanging out around the circus, where locals seem to happily use this seemingly touristic space, and finding pink cookies in a regular shop for a good price. Tourism offices may be very helpful, but the best memories come from unexpected adventures.