It's that time of the year. Time to get ready.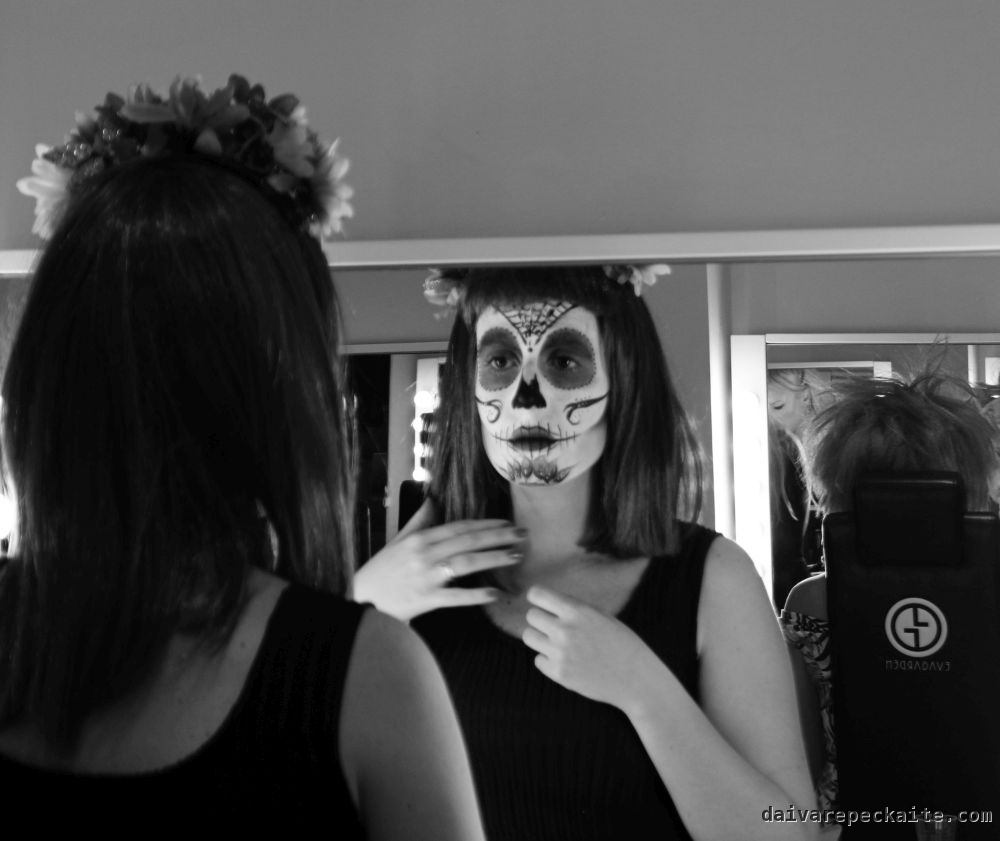 Make-up artist Sarah Doublet actually created this character in blue. It's a captivating character that made me imagine a spooky touch on a teen prom movie scene or something similar. She's waiting… maybe for the magic of this night to begin?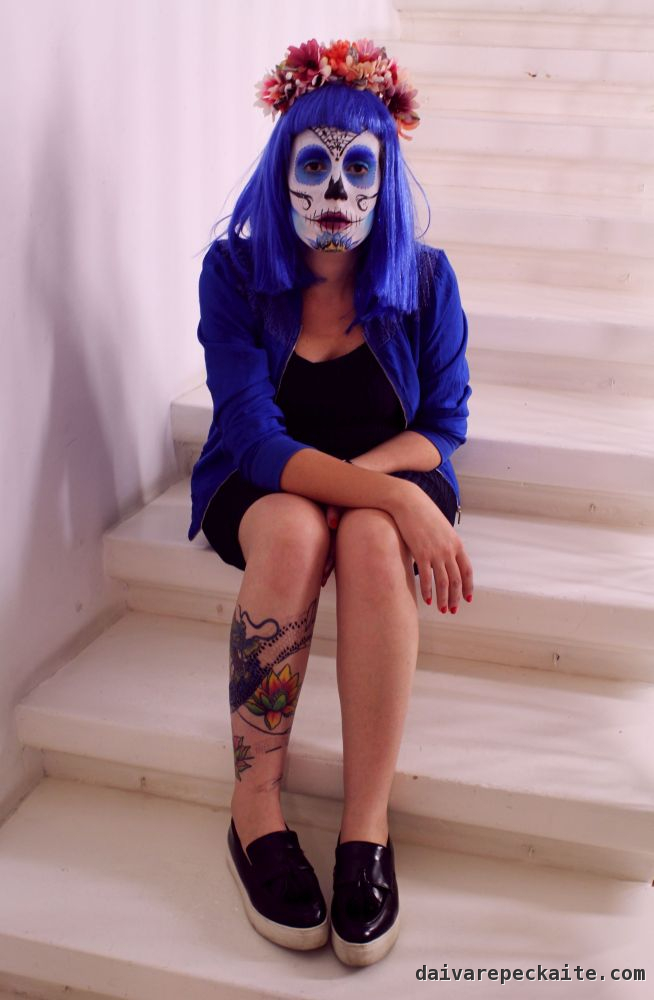 The clock is ticking, how long do I have to wait?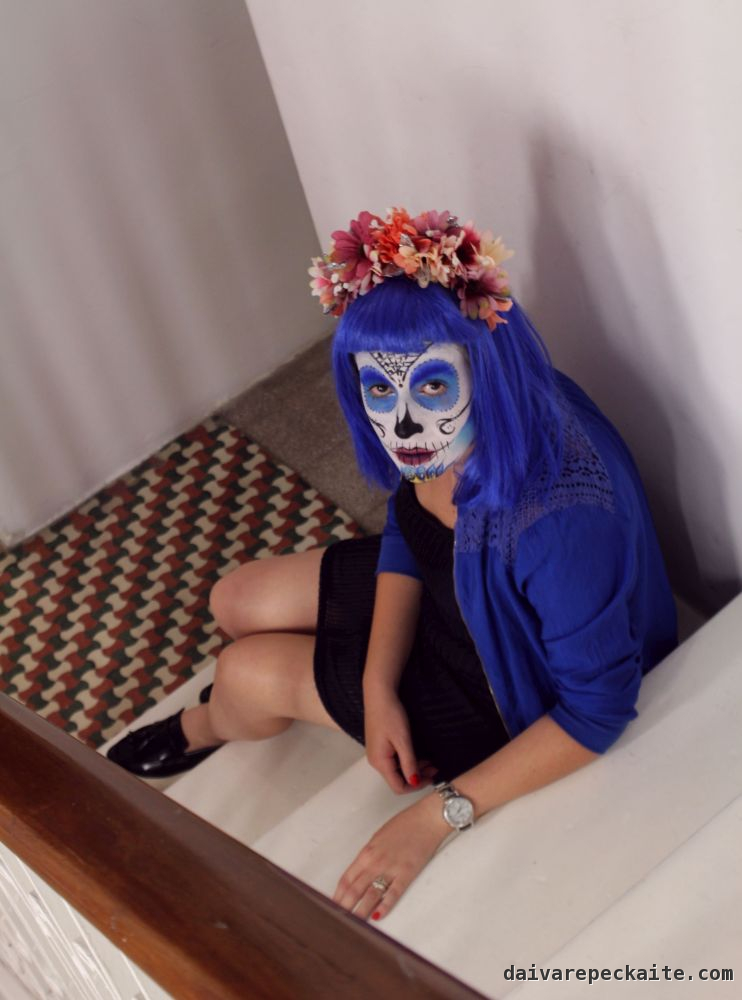 Well, in that case… Came here to party on my owwwn!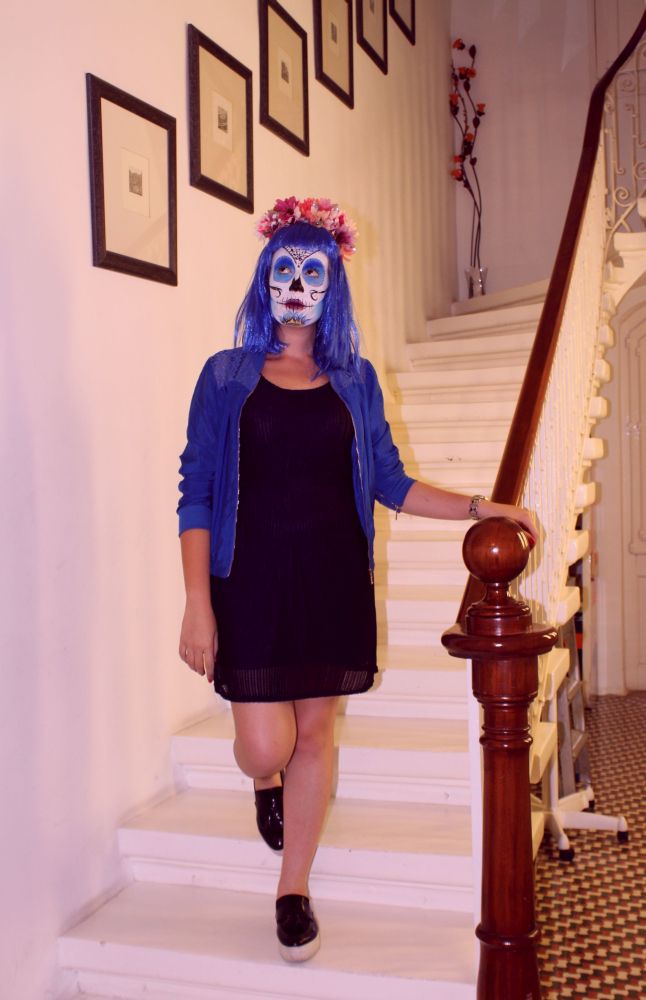 Thank you Sarah and her stage make-up teacher Moises/ Lakesiss