You may or may not blame climate change, but over the past several years weather has become unpredictable. Instead of four distinct seasons, we are moving towards sharp contrasts. It may be hot one week and freezing the next. Despite the late-spring gloom, these blossoms inspire people to hope that temperatures will leap as last year.
Sakura trees are blossoming close to Sugihara House in Kaunas.
Japanese tourists and local passers-by often stop to take a closer look.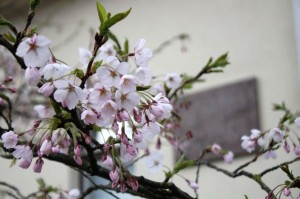 Nothing like Tokyo, of course, but at least a hint…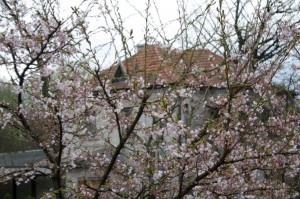 Local trees are doing no worse.
Adding spring colors to this mosque: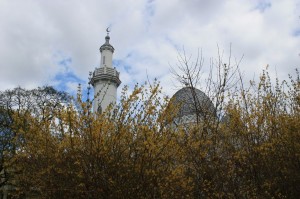 The main street and its side streets are decorated.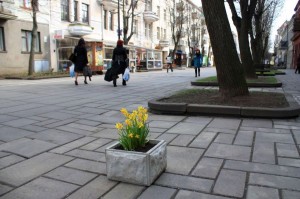 And the river banks decorate themselves.