My time in Israel was limited, but everyone who knows my interest in urbanism wouldn't be surprised that when I got an invitation from a new friend and active couchsurfer Yaniv to explore his town, Rishon LeZion, I couldn't say no. The town is close to Tel Aviv and people can commute between them relatively easily. From the first sight it is an upper middle class suburb, which even reminded me of Luxembourg. But rents are lower than in Tel Aviv, and living there allows one to have more personal space. I was curious to hear that Rishon LeZion hosts several festivals, like an world food festival, international skate hockey championships, and big events on the Israeli Independence Day.
As I arrived on a bus from Tel Aviv, I was surprised at the serenity.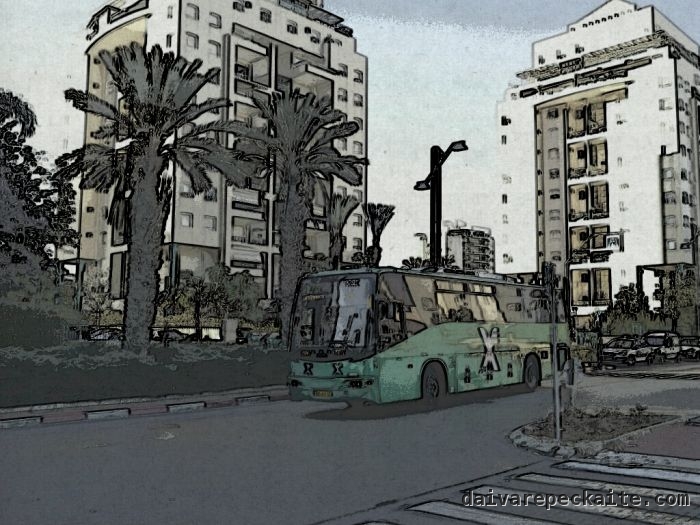 Photo made with Paper Camera app filter "Pastel perfect"
There was a lot of blossoming everywhere.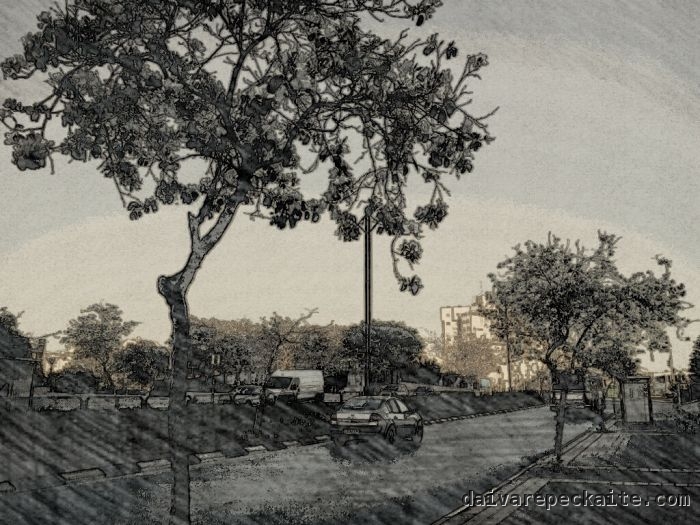 Photo made with Paper Camera app filter "Pastel perfect"
As we started exploring the town, I could see why a move from Tel Aviv to here could be seen as settling down and becoming established in life. There are plenty of green and comfortable spaces for families with children, like this pavilion in the West of the town.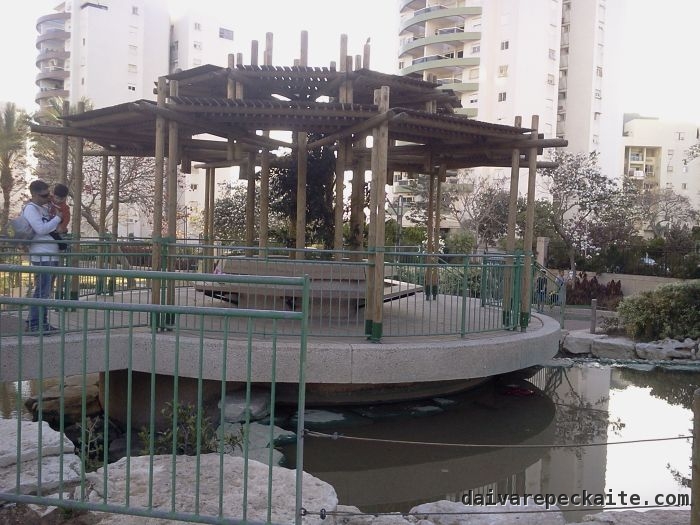 Why did it make me think of Luxembourg, of all places? Probably because it's so green.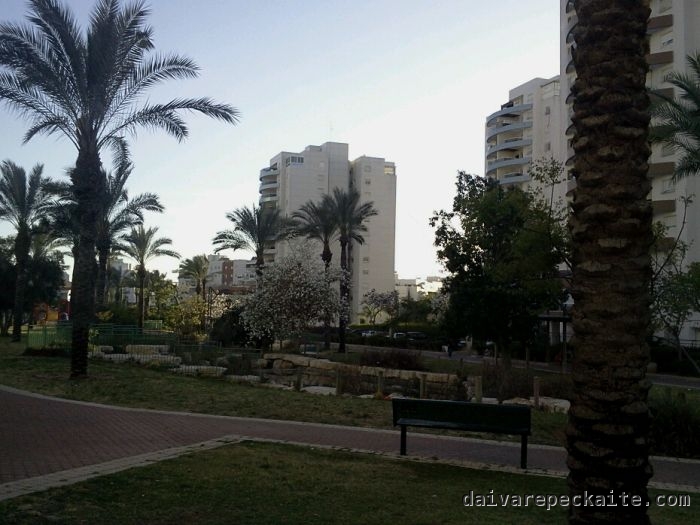 It's not far from the sea, and construction sites reveal that there is sand hiding under all this green grass.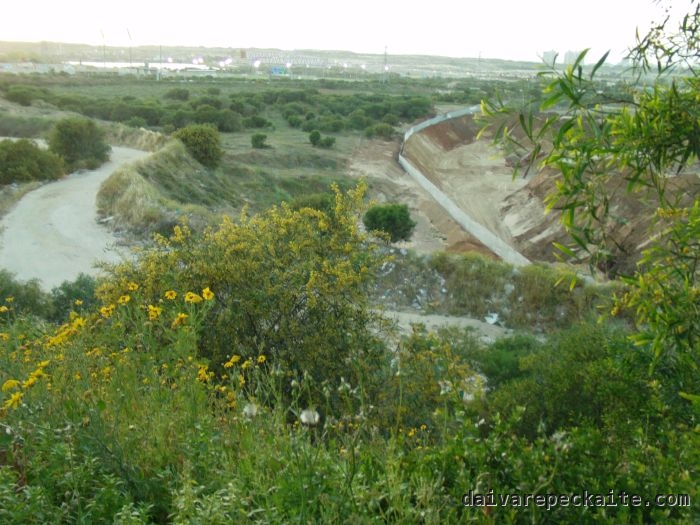 It is not only residential houses though, with pelicans like this waiting for attention from real birds.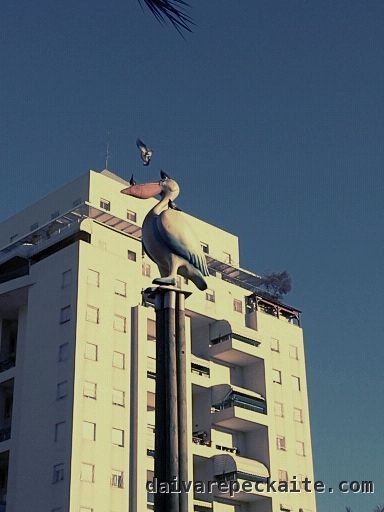 Some of the streets are named after Jewish Nobel prize winners, and all of them are also honored in a special alley. For example, the great Hungarian author Imre Kertesz.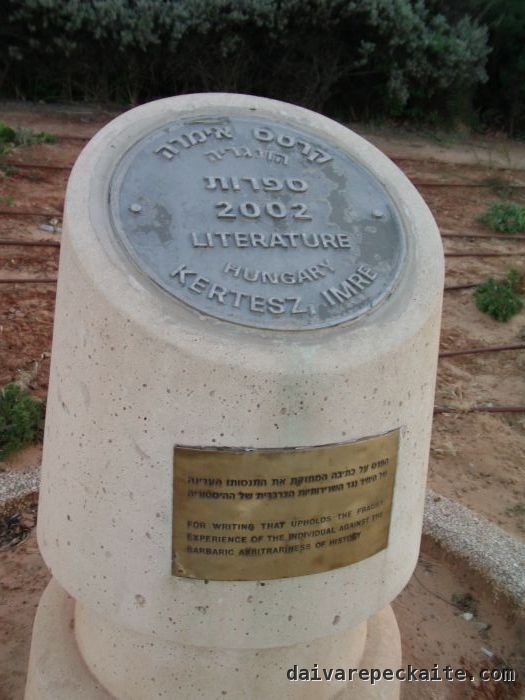 There are plenty of extra spaces in expectation that Jewish people will continue to excel.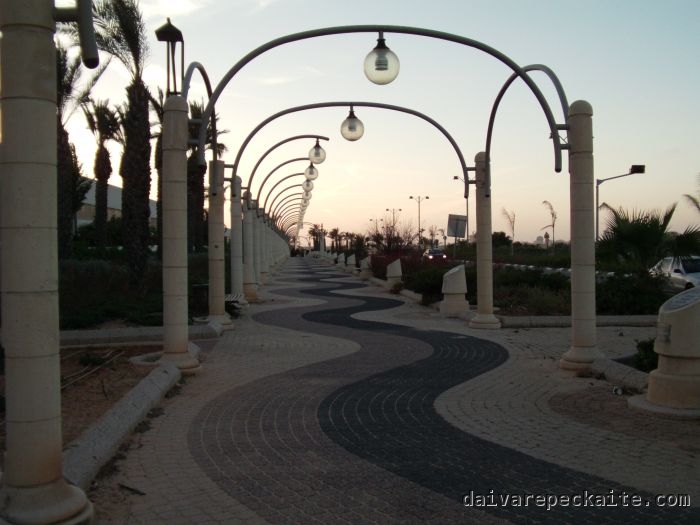 The panoramic view shows and my friend later tells that there is more vibrant life in the town than it seems.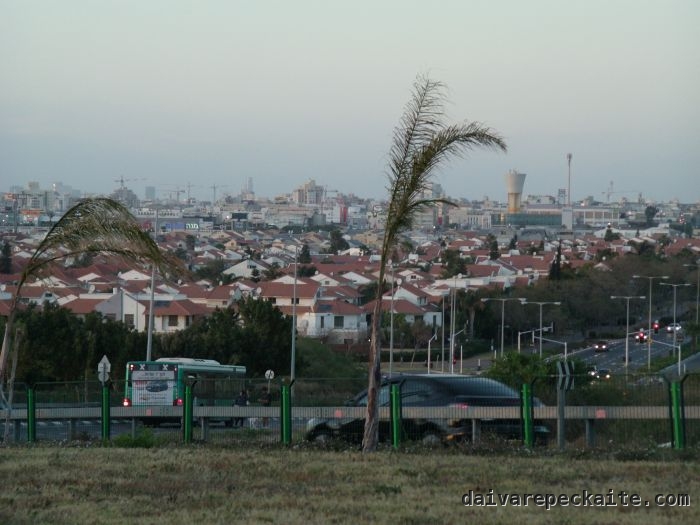 Most people go to one of the two large malls with cinemas or small shopping centers. These are disproportionately large and, of course, look like malls anywhere in the world. But of course, for most of cultural and social activities people go to Tel Aviv.