It seems I will start describing my recent travels in Europe from the end. After I saw many towns and villages in the Grand Duchy of Luxembourg, and a lot of the city itself, I went to visit Esch-sur-Alzette, the second largest town in Luxembourg. With a population of under 30,000, it could be expected to be just like anything else in the Grand Duchy – slow-paced and provincial. Yet I was surprised with what I saw. Even Wikipedia did not find much to say about it. And yet, I was surprised.
Esch-sur-Alzette is the most dynamic and architecturally interesting town in the Grand Duchy. It is very industrial (the steel industry was once concentrated here, and Luxembourg was once world's 7th steel producer), with several unusual architectural experiments, and hosts the main campus of the University of Luxembourg in its suburb. The presence of young people could be felt, which is very refreshing. I believe that the main problem of Luxembourg City (I'll blog about it later) is that traditionally students move abroad. The most creative and active part of the society, academically oriented people aged 18-25, are simply not there. This is by no means compensated by hordes of interns – it's simply not the same. Quite surprisingly, a hint of everything I missed in Luxembourg City seemed to be there in Esch-sur-Alzette.
The town greets its visitors with open arms.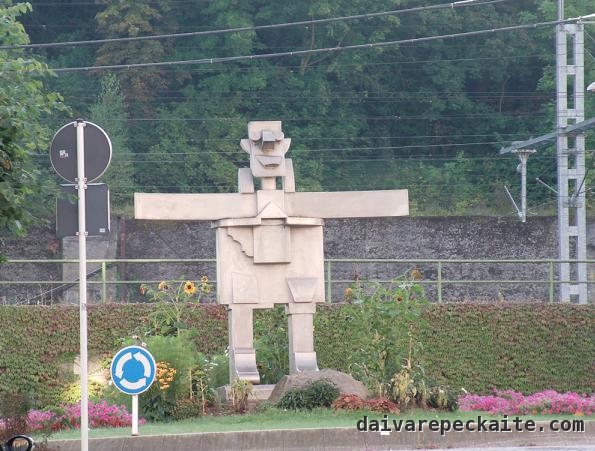 Omnipresent sunflowers create a playful, cosy atmosphere. Several experimental art works are placed in the busiest areas. This one is close to the railway station. Another art work is on the main street, which is full of shops and sprinkled with cute cafes. We chose an aviation-themed one.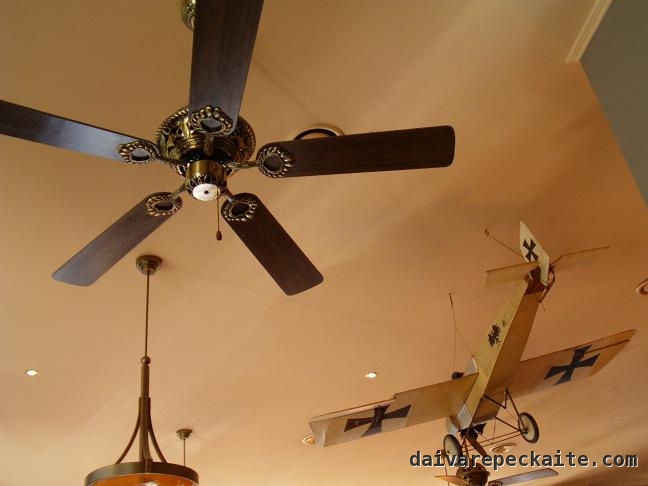 The downside of this pleasant environment, with planes, aviation-related posters and musical instruments, was terrible service, but this is typical and it is worth visiting anyway. It's on Rue de l'Alzette, by the fountain.
There are several architectural experiments too. Here someone decided to build a house as if the new building rose from the ground, lifting an old country house.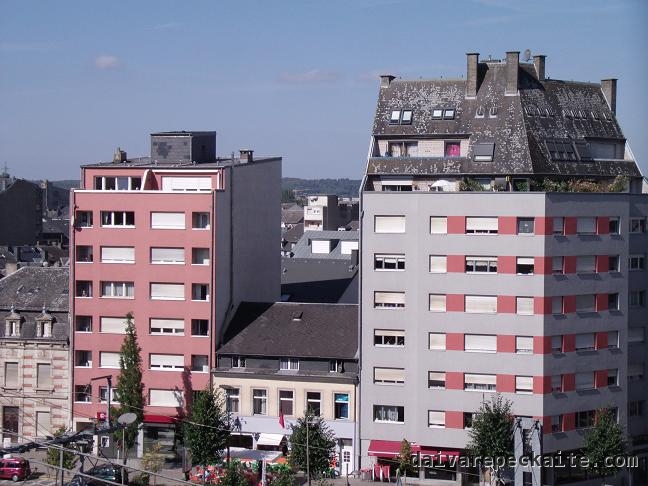 And even classical buildings look somewhat… special.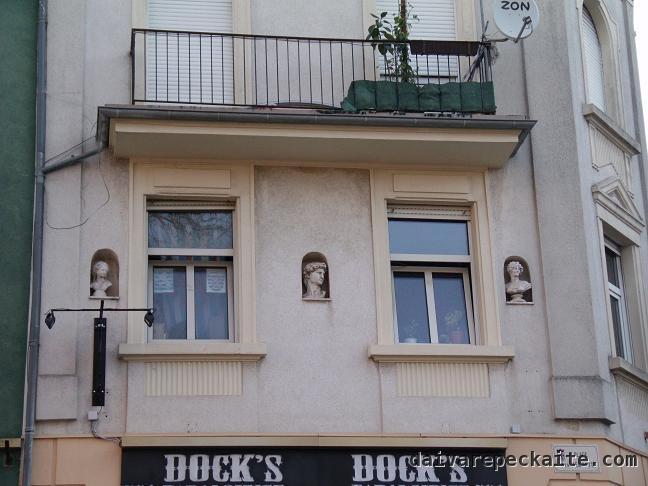 Several huge signs were pointing at a synagogue, so we got curious and decided to find it. In fact, it is a memory site, and it is an interesting decision to continue calling the place 'synagogue' when there is only an empty square left.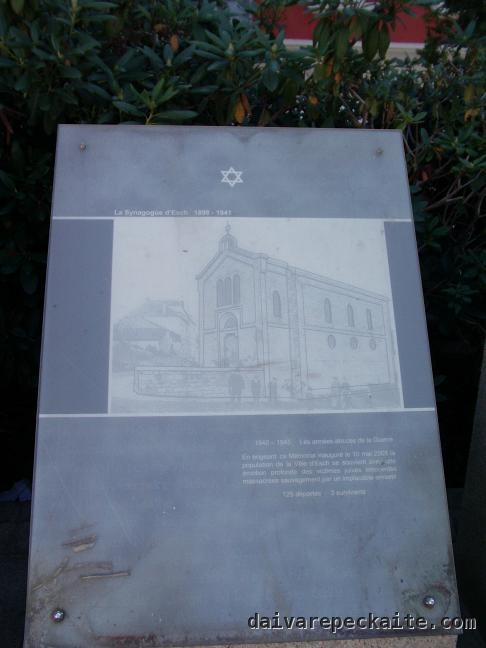 The building did not survive the Nazi occupation of Luxembourg, and neither did its visitors. Only 3 Jews of Esch-sur-Alzette survived the Holocaust (out of over 120).
This bridge/tunnel connects the city centre with a huge park. It is also home to numerous pigeons.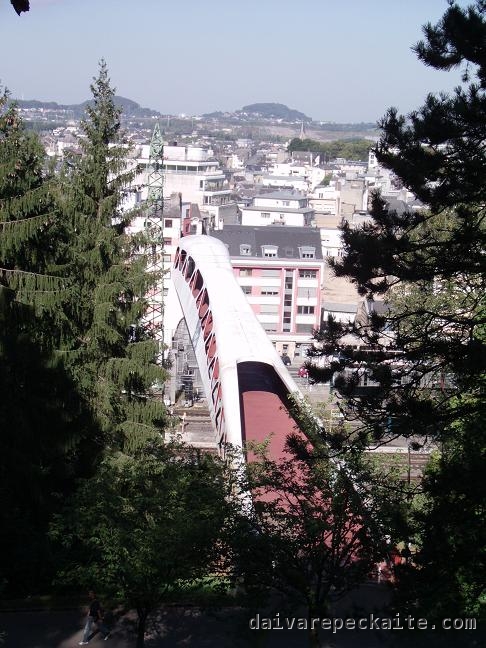 The park is big and beautiful, with squirrels running around and with a rose garden in the middle.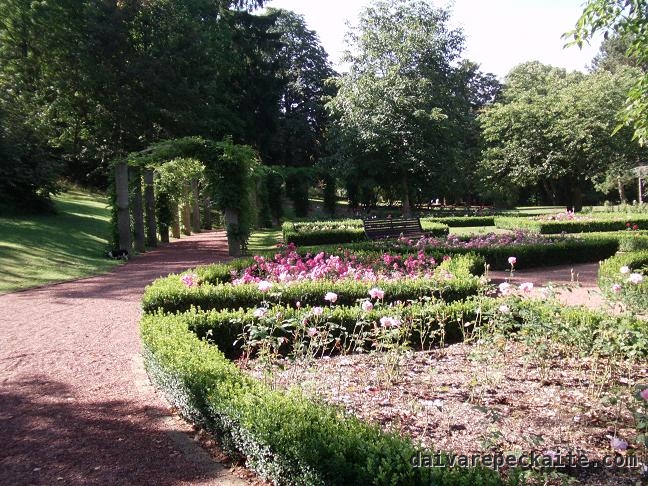 This is something very important to have in Luxembourg – a place to spend time for free. I could imagine that students enjoy walking or jogging there. Luxembourg attracts large numbers of international students and is working to promote internationalisation. Yet foreign students are nearly invisible.
Young people can also enjoy a huge concert hall, where many international stars offer concerts – here, not in Luxembourg City. And the different atmosphere finally shows itself to the full – there is even street art!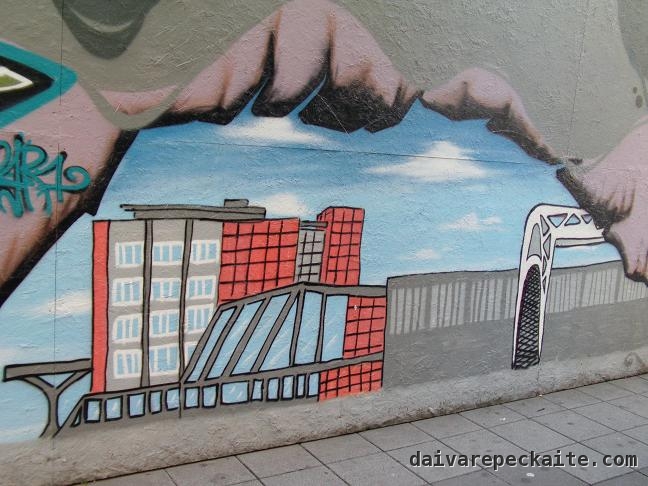 In short, for those who are visiting Luxembourg, it is worth dropping by to Esch-sur-Alzette – even at the expense of more time in the capital.