I thought it will be one of these events I click 'interested' on and never attend, but I was glad when a notification popped up as I was already in St. Julian's. Tiffany Malta's SWAP winter edition was the best shopping experience in Malta and I hope it will be repeated.
If you follow my blog, you probably know that shoppaholism is just about the antonym of me. I'm all for decluttering, reducing, reusing and living sustainably. Over this year I only went shopping for clothes in Malta twice, the other time being at a charity shop in Sliema with my friend. Yet charity shops in Malta are very far in quality from second-hand boutiques in Vilnius or other cities. The choice in local shops is limited, prices are high, and I pretty much have everything I need. But I enjoy supporting events like this, especially because it allows barter.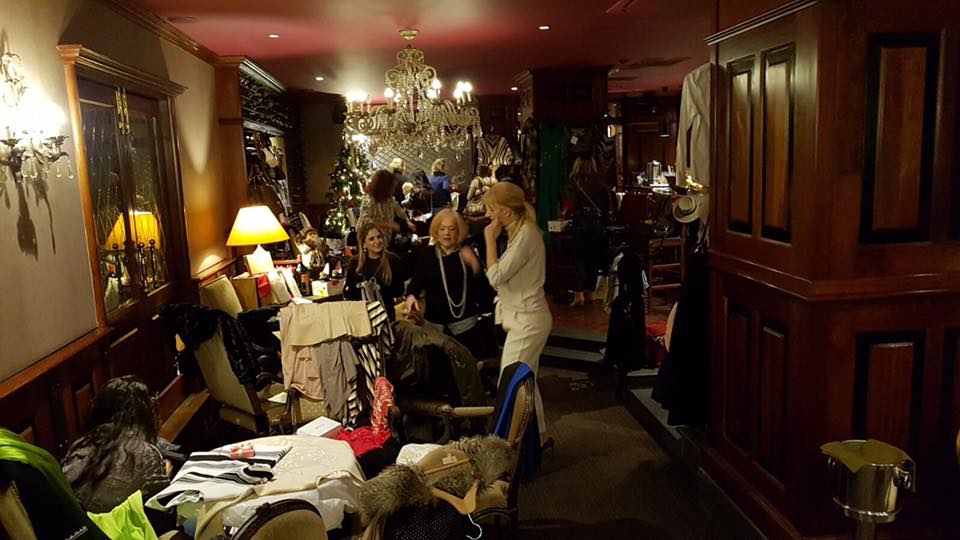 Photo credits: Tiffany's Malta
Tucked in a cosy corner of the posh Portomasso marina, the bar was transformed into a boutique-style space where people brought the stuff they no longer need and stood by to chat and explain. It's such a nice shopping experience when a thing you try on comes with a story ("I used to wear it by the sea…"). It's also very efficient, because you can walk straight to a woman who has the most similar body type to yours and see what she has brought. After about 20 minutes of browsing and chatting, I found everything I needed, and prices were good, too. I even talked to someone who brought her own designs.
It's becoming common sense knowledge that our societies must stop designing for the dumpster. Clothing shops, with either their aggressive music and crowds hunting for cheaper brands, or judgemental gaze of designer outlet staff are stressful. I'm glad that someone went through that initial shopping process for me and created this sustainable and friendly shopping experience.