On Sunday I used the last opportunity to visit an exhibition of various minor works by Dali and Magritte at Raudondvaris manor, not far from Kaunas. Thanks to my friend R., who was willing to drive there in this suddenly freezing weather, we reached the recently redeveloped suburban area, which used to be a famous noble clan's estate (you can read more about the history of Raudondvaris manor here).
Museums in Lithuania can hardly ever afford bringing really famous works, but this was a rare opportunity to see Salvador Dali's 'applied' art. His career spanned for decades, so he was asked to design and produce various decorative objects, such as medals for Olympic games or the 25th anniversary of Israel (I hadn't known that before), tapestries and ceramic plates. There were also some quite known watercolors, such as illustrations for Dante's Divine Comedy. The fallen angel with drawers is one of my favorites. I also searched for the image of his ceramic plate from the Seasons set, the one portraying fall, which is a human figure with a cube instead of its head, and trees growing from it. But I couldn't find it on google.
If not for the world-class exhibition, I don't know when I would have visited Raudondvaris. I think I briefly stopped at the castle ten years ago, before it was renovated using EU funds. Now there is a park with art works, a restaurant with tropical plants and a colorful parrot that can say 'hello' and wave goodbye, the museum itself, with extremely low ceiling in its stairways, and various paths that could make a pleasant walk if it wasn't this freezing.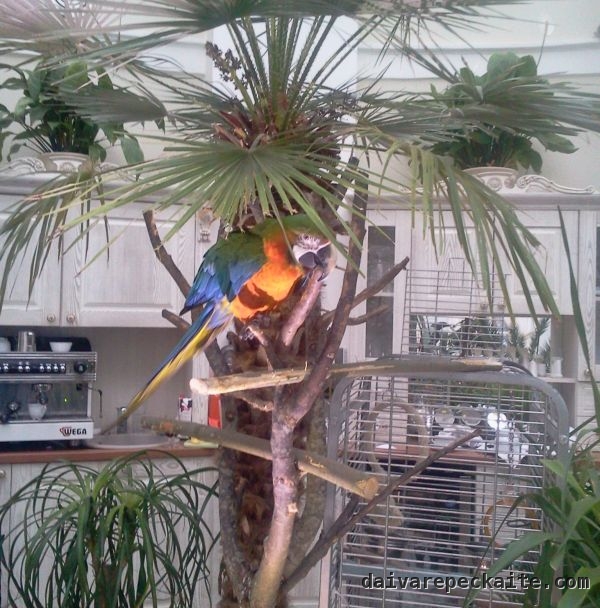 I learned some facts from the biography of count Benedykt Henryk Tyszkiewicz (Lithuanian spelling Benediktas Henrikas Tiškevičius), who, at the turn of 19th and 20th centuries, was one of the first professional photographers in Lithuania and traveled to China, Cuba and many other places. This is the period in history when we usually stop learning about local nobility because it becomes politically irrelevant. I am quite surprised that I never discovered that place before. But I'm sure I'll hear about it again.